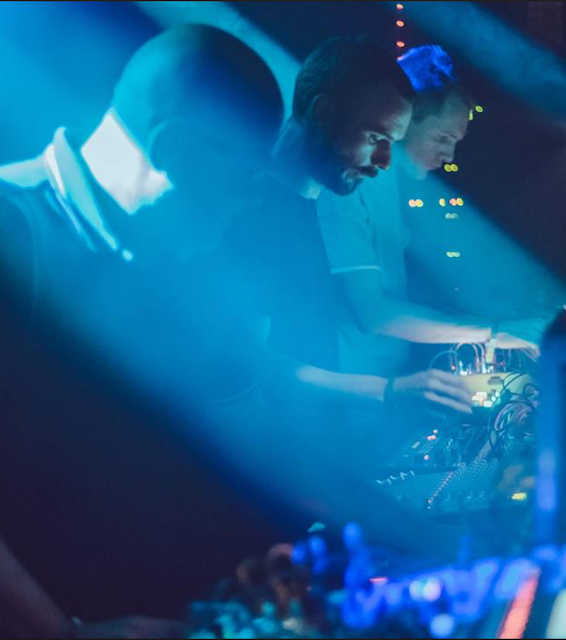 Synthposium Festival inspires professional producers and musicians
Synthposium is an annual Moscow-based festival exploring a new interdisciplinary culture formed at the junction of electronic music and technology. For the last three years, Synthposium has united and inspired professional producers and musicians, fans of analogue and modular synthesizers, engineers and experts on musical instruments.
Partnering up with British Council, with the support of 20 additional brands, the festival will showcase London-based three-man collective London Modular Alliance,  NTS Radio presenter and Ninja Tune's Throwing Shade, audio visual artist Max Cooper and BBC broadcaster Matthew Sweet.

London Modular Alliance is a three man collective at the forefront of developments in modular synth engineering. Alongside designing their own modular synth training course and selling units from their shop front in East London, London Modular Alliance also perform live – exploring cooperation between humans and machines. They performed recently at the Tate Britain and the Victoria and Albert Museum (V&A) in London.
Venues:
Daytime Events
Winzavod Contemporary School of Arts
Main Program – expo, music performances,lectures, public talks, interactive art, food & fun
Thursday, August 24th — 18:00-23:00
Friday, August 25th — 18:00-23:00
Saturday, August 26th — 12:00-23:00
Sunday, August 27th — 12:00-23:00
Moscow Film School
Lectures, workshops, public talks, various educational events
Thursday, August 24th — 12:00-20:00
Friday, August 25th — 12:00-20:00
Evening Events
Pluton (Friday 25/08)
Rodnya (Saturday 26/08)
Website: http://www.synthposium.ru
Facebook: http://facebook.com/synthposium/
Soundcloud: https://soundcloud.com/synthposiumfestival
Youtube: https://www.youtube.com/channel/UCy7HM0-BIe2oXOEDJcJ541w
Instagram: https://www.instagram.com/synthposium