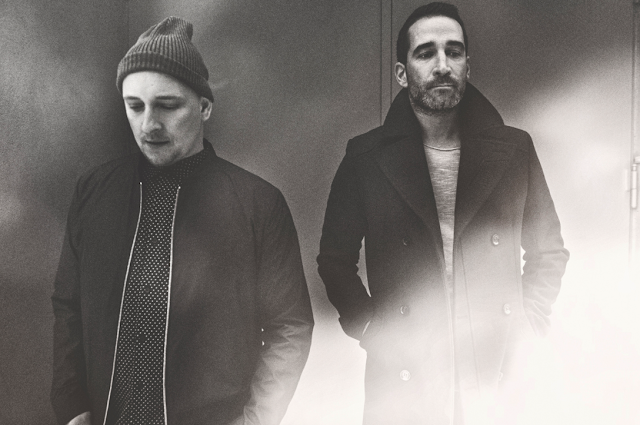 German electronic duo Junge Junge release a new track 'I'm The One'
'I'm The One' is the latest single and offering produced by German electronic duo Junge Junge, released via Universal Music. Junge Junge's current melodious hits 'Run Run Run', 'Beautiful Girl' and 'I Don't Love You (I'm Just Lonely)' amassed over 80 million combined streams via Spotify. Their previous, entrancing single titled 'Run Run Run' met with critical acclaim from tastemaker publications such as YourEDM, receiving radio airplay across the globe, and gaining nearly 40 million Spotify plays alone, before going on to become part of the duo's debut EP titled 'Beautiful Girl'. In Sweden, Junge Junge's single 'Run Run Run' earned Double Platinum while the title track 'Beautiful Girl' earned Gold awards and has been placed in the Top 30 for 20 weeks, and Top 40 for 30 weeks consecutively.
One half Rochus Grolle holds credit and has remained one of Germany's most prolific DJs of the early 2000's, along with notorious music producer Michael Noack, the duo formed Junge Junge as an experiment to fuse together their own unique and individual styles, as well as an opportunity to boldly merge similarly charged influences. Following a few busy years of extensive touring, during which they have performed at top festivals such as Pacha Ibiza, Germany's Magnetic Festival, HYTE on New Year's Eve in Berlin and WET Open Air – and the duo's tour schedule will only continue to grow, as 2017 will see Junge Junge combine large-scale bookings, with smaller, more intimate club performances.
Initially releasing a collaborative single under the pseudonym Grolle & Noack, the pair debuted their first contribution via Oliver Koletzki's Stil vor Talent imprint as part of 2013's Schneeweiss II Compilation. As Junge Junge, their first official single titled 'Beautiful Girl' was released in April 2015 via Get Physical Music, spawning from a spontaneous jam session which took place at Helene Beach Festival in 2014 and showcasing a deeply, melodic-pop oriented sound. The single gained significant attention from Universal Music Sweden earning Junge Junge an immediate and deserved record deal.
After the release of stand-alone single titled 'Postcard' released earlier this year, the pair still continue to enchant and impress, although their tech-house leanings are somewhat distanced from much of their studio output's sound, Grolle and Noack also hold remix credit for like-minded, well established artists such as Glashaus, Charlie Puth, James Arthur and Avicii, to name a few.
Junge Junge's latest single titled 'I'm The One' is an atmospheric cruise through texture and emotion. Complete with warm, enticing, synth-fueled melodies, methodical percussion and serene vocal work, 'I'm The One' further demonstrates the German duo's impressive attention to detail, and effortless aim in songwriting ability.
Speaking on latest single 'I'm The One', Junge Junge comments: "This is a special song about being there to support the people you care about through difficult times."
Listen on Spotify or stream below:
Follow Junge Junge:
Facebook: https://www.facebook.com/jungejungeofficial/?fref=ts
Twitter: https://twitter.com/jungejungemusic
Soundcloud: https://soundcloud.com/junge-junge
Youtube: https://www.youtube.com/channel/UCrvCfrTiooIHc_04x-1K1iA
Instagram: https://www.instagram.com/jungejungeofficial/
Spotify: https://open.spotify.com/artist/721T2PETMLaAkijbYu05VD