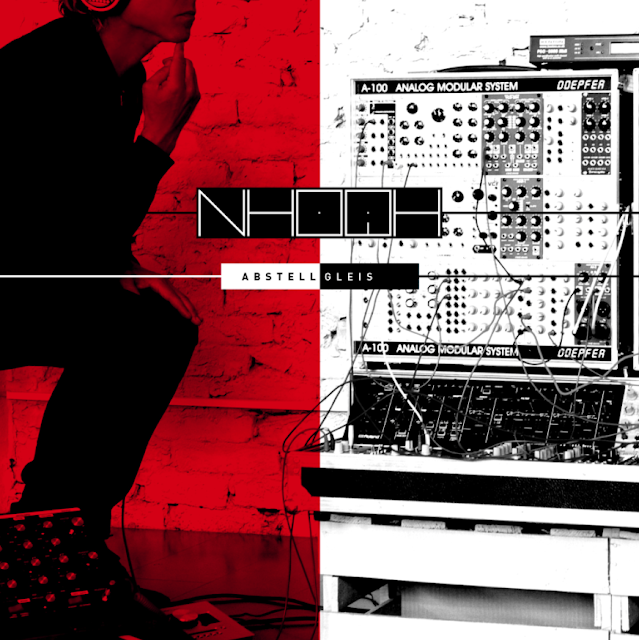 NHOAH is drumming it out with latest track 'Abstellgleis'
A drum set he received when he was 14 years old was the gateway to what is now a banging musical career that has spanned over 30 years.
He has worked alongside producers of Depeche Mode and The Eurythmics and even arranged and composed music for David Hasselhof.  After finishing school he was part of various bands, including Peacock Palace and Jayne County's punk outfit.
His new album West Berlin took only 6 weeks to complete and  Nhoah will be releasing his first single 'Abstellgleis' come 29 September via R.O.T respectortolerate Records.
'Abstellgleis' is a retro synth track taking you on a journey with spread out synths  and keys that bring a feeling of ever-so-slight melancholy.
Of the single NHOAH says: "Abstellgleis' is a German expression meaning one's last ever stop. The whole idea is about gaining momentum and then being forced to stop for reasons beyond your control."
Echoes of Berlin's past reverberate around the interior of NHOAH's long-player with tracks like 'Abstellgleis' bringing in a familiar retro synth sound, while 'Sequenz 1' takes us into techno territory. The result is an album of juxtaposed ideas, experimental in places yet automated and almost conventional in others.  Watch this space for updates, we'll be following him every step of the way!

Follow NHOAH:
Website: http://www.nhoah.com
Facebook: https://www.facebook.com/NHOAH-139609512721555/
Twitter: https://twitter.com/nhoahhoena
Soundcloud: https://soundcloud.com/nhoah
Youtube: https://www.youtube.com/channel/UCIU1HM9vHiQ34vgWyMn0dLA
Instagram: https://www.instagram.com/nhoah_nhoah/