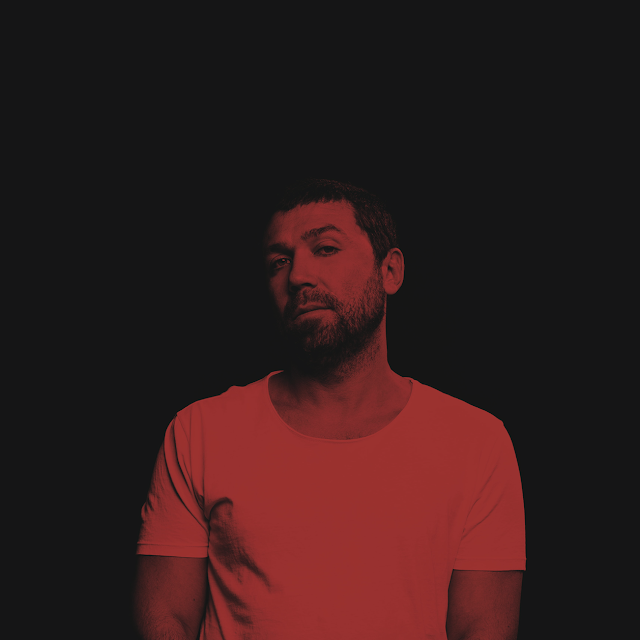 Interview with music producer Hernán Herrera
DJ and Producer Hernán Herrera, better known as Herr, holds a determining place in the evolution of the Spanish electronic scene. As one of the founders of FACT, his name has become synonymous with some of the most influential venues across the globe. With a career spanning over a decade, his reputation as a skilled music selector with stylistic versatility has been cemented through his ability to drive a dancefloor at will.
From managing parties at illegal warehouses and beach raves, to sharing stages with some of the worlds most prominent DJs,  Herr has shaped the club environment through his idiosyncratic vision of underground house and techno.
Drum Thud caught up with the Argentian Producer for a Q&A and some insight into his inspirations and influences.
Hi there, how are you and what are you up to today? 
Hello, I'm fine today, thanks. Recovering the normality little by little after the terrorist attacks in Barcelona. Fortunately, we live in a solidary community, in a city of peace. But it is a shame that the society is only sensitized from situations like these. Terror didn't stop us from being who we are, a city open to the world, courageous and supportive. Today I just came back from seeing a place for my new studio and from the pet store, where I went to buy food for the rabbit.

To those not familiar with you, how would you describe your sound?
I have trouble defining myself, but I can tell you what I'm trying to do, that I'm not sure if it's what I finally get. I love techno and house alike, both styles flows when I play or produce. Usually one comes up naturally in the studio and another arises spontaneously in the club. But always they will appear muscular bass lines with details of acid, driving background synths, solid grooves with a pinch of distortion and infectious hats.

What are the 5 albums that have influenced you the most?
I could make a list of a 100 to count my influences, so, limiting the selection only to five, there is no doubt that I must refer to the albums that shaped me as the person I am today. I could leave like this:
"The Dark Side Of The Moon" – Pink Floyd (1973)
"Exodus" – Bob Marley & The Wailers (1977)
"Check Your Head" – Beastie Boys (1992)
"Orbital" – Orbital (1993)
"Neurofibro" – Claro Intelecto (2004)


Which other artists are you into at the moment and why?
Here it's also difficult to summarize, being a deejay that's always looking for new stuff and inspiration, but there are several artists' works that I'm listening to closely, like  "Uranus 666" from Kris Wadsworth or "Resonate" from Kashawar.
Levon Vincent is one of my usual favorites, and Mandar are amazing. Also, I find Zendid Records always on point and Untidy (Jonas Kopp alias) a project to keep track of.

Are there any key pieces of equipment that you are using to define your sound?
Definitely yes, although I am one of those who believe that defining a personal sound is a constant cycle, I have my preferences like everyone. I usually try to add 808 or 909 on the drums, also using the TR-8 or Tanzbär for some sounds. I have a weakness for the Jupiter-8, the Prophet-6, and SH-101 is one of my favorites for bass lines as well as the SubBoom bass. Vintage coloration, distortion or tape saturation like J37 are essential for me too.




What would you say some of the challenges artists face today in the music industry?
That they be rebellious, dreamers and fugitives of disappointment. Never lose hope, never leave your dreams. Fight for them with all the love without going over anyone. Let nothing cut your wings to fly.


Where do you gather songwriting inspiration? 
In my case, inspiration arrives from many corners of different moods, and always comes from the constancy of studio work. Sometimes I need to listen to something inspirational before I start a new track. Sometimes, it just comes on suddenly, and now and then after using some spellbinding flowers.

Take us through your songwriting process. Are there any particular steps you take when putting your music together?
Sometimes I start a track and there would be 3 or 4 versions that usually ended up in an EP, or sometimes an idea stays in one piece only. But I always try to find a common factor in the complete work, resampling or taking back sounds from my old tracks. In the end I think it's about  looking for that personal sound that identifies with you. That's why I try to respect a pattern unconsciously. Also, in addition to my studio, I share another studio with other DJ friends and producers, where we take our music to approach the mixing process and final cuts. And in this objective listening from another perspective to people like us, when the work shapes to a higher level. We have been incubating this way of working over this year and the results have been incredible. That is why we are going to take this production & mixing bunker to the next level in an upgraded version soon.

What's the best gig you have ever done and why?
Fabric, Warung, Pacha, Watergate, Macarena, Sankeys, Kater, Crobar, La Feria…
Again, I have to choose…, but I'm not going to do it this time. There are lots of amazing gigs in the last decade. I have unforgettable memories of incredible gigs in big places, in small basements, in dirty warehouses or melting records under the sun on the beach – and the common factor is always the same. The best gig is always today, when the most exciting things of the djing experience is again in front of you, something that takes place at the precise instant of the present: the reciprocity with the audience.

And the worst?
I've also had some of these. I remember one in Berlin with a renowned dj that I will not name… The best moment came when we finished and we went to breakfast after less than ten people had gone through the club… In another occasion in Argentina, at that time I played vinyl only. It was really full of people and I couldn't perform because the needles were jumping due to the vibrations and I couldn't make a single right mix. That was my first South American Tour, and it was a little rough, because in another country a guy was shot on the dance floor just after I started to play. It was a shock.

If you weren't a musician what would you be? 
Architect. I studied for it, never finished but I worked in something related for some years before coming to Europe in 2001. It is something I learned from my father. Or carpenter, that was my job when I was illegal immigrant in my first years in Spain.
Do you have any particular gigs or festivals that you dream about playing?
Amnesia, Awakenings, Sunwaves, Club Der Visionaere. And playing again in many clubs and festivals I've already played.

If you could perform alongside any other band or artist, living or dead, who would it be?
Fortunately I already have made some of those dreams, because I played alongside several of my favorites artists in the last 10 years. But what is most striking to me now is the studio work and the possibility of non-stop learning alongside one of my heroes and most respected guys from the industry day by day.

Do you have any information regarding upcoming releases, projects or gigs in the pipeline that you would like to tell us about?
I'm having a great 2017 with music releases and there are more to come, like a solo EP on Dutch label 'Moral Fiber' from Andreas Bergmann, another EP on 'Yakazi' from Andre Buljat and Hitch with 'Vinyl Speed Adjust' Remix, a V/A for the 10th Anniversary of 'WetYourself!' Fabric's sunday party from Jacob & Peter. And the first reference of my own label 'TAIL FINS': a three tracks collaboration with Juan Zolbaran from 'Unique Traxx' that will come accompanied by a remix (TBC). Another dream that is coming true is the creation of several studios to host an artistic community in production, mixing and mastering bunkers, among other things.
Follow Herr on Facebook or on socials below