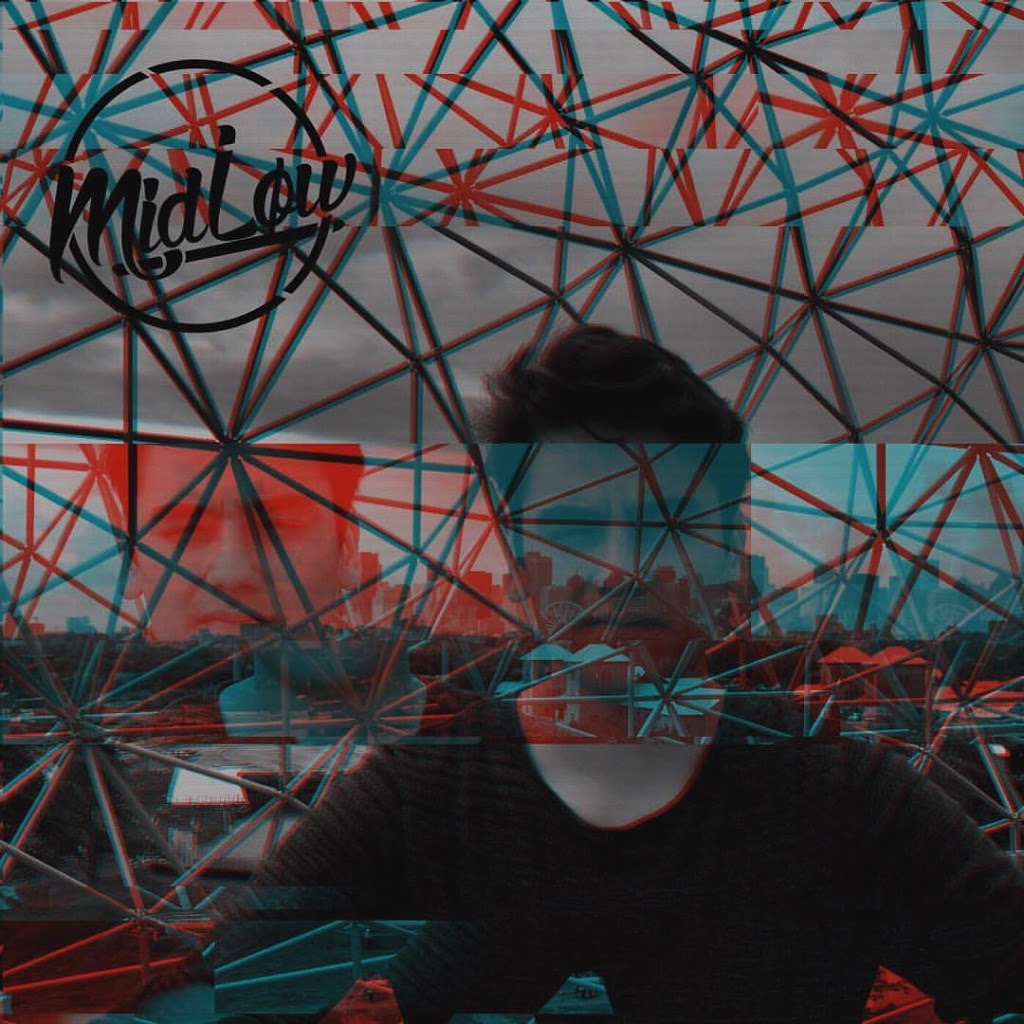 Interview with MID LØW

Gustavo or better known as MID LØW is an electronic music producer focused on underground genres. After a long stay in Zürich, Switzerland, MID LØW gets inspired by the huge Techno culture. Upon returning to Mexico, MID LØW started producing Tech House, House and Techno, launching several tracks which are very well received by multiple DJs and producers describing it as "innovative", "fresh" and "unique".
At the young age of 18 MID LØW is described with a maturity in his productions, he has signed tracks with international labels and has gained support from well-known producers in the underground scene in the United Kingdom, Los Angeles (USA) and San Diego (USA) and big underground labels such as Deep Stories (Germany) and Data Transmission (UK).
MID LØW tries to bring together the classics of House, Techno, fuse it with modern influences and innovate with fresh sounds.
We are pleased to feature 'State Of Mind', the track MID LØW has recently produced alongside JUNES out of Melbourne, Australia.
"Me and Brayden met each other 6 months ago through a common friend on Facebook, after chatting a bit and showing each other our music we came to the idea of working on something together.
Brayden aka Junes is such an talented Aussie Dj and producer, that's why I knew that the result of our collab was going to be a bomb!

He showed me a track he was working on and I really liked it, I asked him to send me the stems of the track, from there on a few versions where born, first something more industrial then something more Trance-oriented and finally an authentic hybrid between the dark sounds of Junes and my melodic techno influences.

We finished the track almost 5 months after starting it and we both loved it. Me and Junes sent the track to multiple labels and decided to take the offer from Barbur Room, an underground Berlin based artist-collective founded by the Italian Dj and Producer Marco Barbiero aka Barbur.

It was such an amazing feeling to see "State of Mind" hitting #10 on the top 100 Techno Downloads on Hypeddit."

Please enjoy 'State Of Mind' and read on to get to know the burgeoning techno-artist MID LØW.


Looking back, what were some of your earliest entries into music appreciation? And music production?
Well I'd say my love for music starts at a very young age. As a little kid I used to hear a lot of Disco music and during my childhood I also used to play piano.
At the age of 15 I downloaded Ableton Live for the first time and everything started from there.
What would you like to achieve with your music? What does success look like to you?
Recognition. It would be a dream for me to call this a job and make a living but to be honest it's not my only goal. What I really appreciate from this hard work is seeing my music getting supported in other countries. Also reading what people think about my work ,it's probably one of the coolest feelings in the world.
What key pieces of gear/software are you using to define your sound?
My gear consists of 2 main pieces
1- Inspiration ,everything I see something that gets me inspired I will try to produce something that makes me remember this moment.
2- My laptop, I work with ableton live and only use free VSTs and natives sounds.
I also love to sample things from nature.
What/who are some of your greatest musical influences?
Fideles, Tale of Us and Pig&Dan
Outside of music, what inspires you?
I think one of my biggest inspirations are people who I genuinely love.
Some of my best ideas come from feelings to people.
Oh and also poetry I love writing and reading poetry it makes me feel really inspired.
What kind of relationship do you have with the internet? How does this inform your artistic expression?
It's really something complicated. Sometimes I really ask myself if being a musician implies being an influencer. I do use Instagram for promoting my music yet it's not my priority.
I'd love to just make music and this to be the only way to connect with people.
How has your approach to writing and producing music shifted from when you started?
My roots in music production used to be EDM, at that time I only wanted to sound like the big EDM artists downloading sample packs and using presets. That's something that I really don't like from EDM producers , lots of them try to sound the same.
My first approach to Techno was at the Street Parade 2017 in Zürich Switzerland. I had the privilege to enjoy sets from Pig&Dan, Monika Kruse, Dubfire and many more. From that day on I've never felt so connected to a music genre.
As a performer or as a member of the audience, what single show has been the most memorable for you?
I'm not a big performer but I must say that the first time I played for a crowd I felt one of the coolest feelings ever, seeing people dance to your music is really something special.
But as an audience I think it was in Mexico during EDC 2017 I had the chance to enjoy and amazing 3h set by Maceo Plex, I almost cried and felt all the time goosebumps.
Any new or upcoming artists on your radar?
Oh yea ! someone that I really look up to as a mentor is ELEZD, he's an upcoming producer , Dj and label manager based in San Diego, California. He's given me lots of opportunity to release music on his label F4 Records, you guys should definitely check him out.
Please suggest an album for us to listen to.
I'm a big Vinyl lover a few months ago I went to a very small vinyl store in Mexico and found an amazing EP. It's called "A Trip In Tel Aviv" by Naduve it also Includes a remix by Man Power. Really experimental but with a very nice sound selection.
What can we expect from you in the near future? Any upcoming projects or gigs in the pipeline that you would like to tell us about?
Yeah! Lots of new music!
I have 2 scheduled releases:
03.09.19 I'm releasing my Melodic Techno remix of "Headphones" by Björk , recently supported by Paul Anthonee.
October (date TBA) I'm releasing another melodic Techno track called "Ilion".
Famous last words?
I think lots of other genres would love to have such an amazing community, Techno is really something special. Also a big Shoutout to the boys from Barbur Room for releasing our collab! I'd also like to thank the guys from The Playground for the invitation to this magnificent Interview!