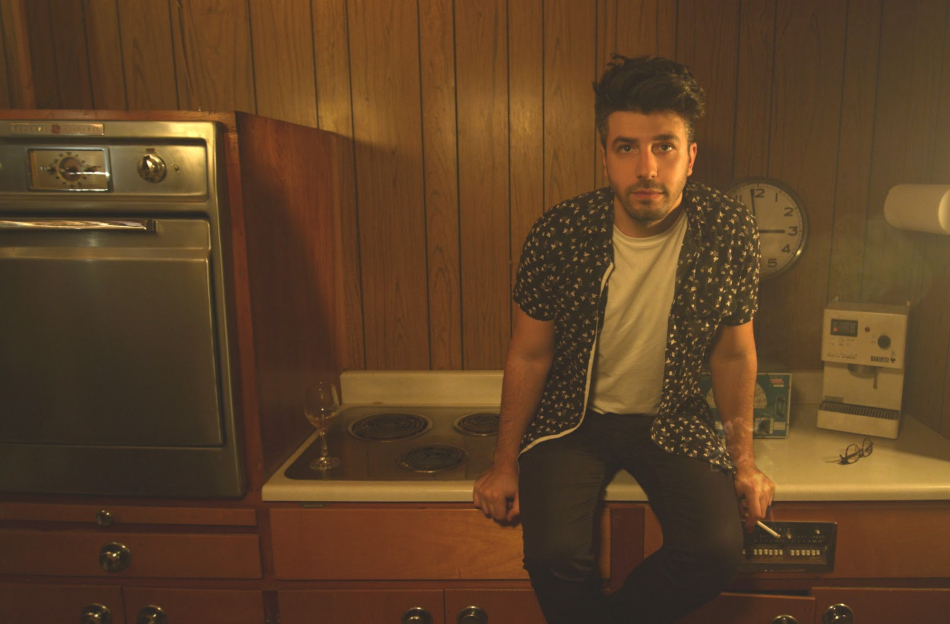 Getting to know renowned music producer Anthony Kalabretta
Toronto deep house music producer Anthony Kalabretta has released his single, 'This Fire' on the 1st of May via Physical Presents. Kalabretta has worked as a  recording engineer, producer, and songwriter with successful acts such as DVBBS, Protest the Hero, Silverstein, Abandon All Ships, and the most recent being Felix Cartal. The Producer has also worked with internationally praised DJs like Don Diablo, Disclosure and Oliver Nelson. His video production abilities have led him to work with actors and directors such as Chad Peter (Mr. Robot), Giacomo Gianniotti (Grey's Anatomy), and Lucy Hale (Pretty Little Liars). Kalabretta's has featured on influential Youtube channels, including MrRevillz and SensitiveTracks, as well Acid Stag's Newcomer List. He currently sits on over 700 000 streams across streaming platforms.
We find out more about the multi-talented muso.
Describe your experience of working on the music scene as young as 15?
I was in elementary school when my friend's dad (The Janitor) would give me the old A/V equipment the school was getting rid of. I started a band and used the gear to record demos on a little two-track tape machine. My fascination with recording audio grew from there. By the time I was 15 I had covertly set up a windows 95 recording studio in my parent's basement, using windows sound recorder and a $20 headphone mixer. I was eager to work with as many bands I could get to trust me. My gear collection grew, my network grew, developed amazing friendships, and accomplished goals I never thought I'd accomplish. I was just glad I didn't have to work at a grocery store to make money like most of my friends at school were. I miss being young and eager. You learn a lot from trying to succeed on your own at a young age, constantly having to prove your worth to an older clientele/critics. It made me realize a few important things that helped me fit in… make shit that inspires you, money is a means to an end, and there is no room for ego in art.
Who were your first musical influences that you can remember? Who inspired you to start producing music?
As a youngster, I was into bands like Green Day, Nofx, The Ramones, Blink, Jimmy Eat World, The get up Kids, and Rancid which led me to study percussion and tinker with recording audio. Radiohead sparked my interest in analog synth and electronic music/drums which led me to discover artists like Justice, Sebastian, MGMT, The Bloody Beetroots, Soulwax, Com Truise who left the biggest impact on me and my current production attributes.
What would you like to achieve with your music? What does success look like to you?
Success to me is the day I export a song and can listen to it without wanting to delete it. I don't really care if anyone listens to the songs, but if I catch wind that it connected with even one person in the way I intended, I feel a sense of fulfillment.
What does your current software/hardware setup currently consist of?
My choice of DAW has been Ableton since its Delta release. I've been using the SSL alpha link for a while now and love it, alongside a pile of analog junk. Over the years of collecting things and spending all my money on analog gear, I've learned to keep it simple. My go-to tools at the moment are the Moog matriarch, Urei 1176 (silver face), TK DP-1 preamps, an Elam 251 replica. In the box, I use a bunch of the overloud VST's and the Lindell 81 channel strip. I try to bus mixes to my Scully 280 whenever I can, but its a process!
Outside of music, what inspires you?
People, warm weather, the ocean, pastel coloured houses, sun baked asphalt, and skateboards?
What kind of relationship do you have with the internet? How does this inform your artistic expression?
It's a love-hate relationship, as I would imagine it is with most people. It feels overly saturated in every department. I love the Spotify/Apple Music concept for discovering new and old music. I just wish they'd incorporate some quality control and start paying artists fairly. I pray for an alternative platform to become popular again, like a pirate VHS exchange, where artists exclusively release video content for people with VCRs – wishful thinking perhaps.
As a performer or as a member of the audience, what single show has been the most memorable for you?
Justice, anytime, anywhere. I respect their effort to always deliver an above-par performance. As an audience member, I appreciate when an artist considers all aspects of their performance, they just do an amazing job of it, without an ounce of processed cheese.
Any new or upcoming artists on your radar?
Too many to list… right now, I've been listening to a lot of Jakob Ogawa – 'Atari Acid' & anything by washed out.
Please suggest an album for us to listen to.
Com Truise – Galactic Melt
What can we expect from you in the near future? Any upcoming projects or gigs in the pipeline that you would like to tell us about?
I'm working out kinks in the live performance constantly. This summer, I want to host a few hometown shows with good friends for some good fun.
Is 'This Fire' a stand-alone single? Or is the concept of 'This Fire' carried throughout your upcoming EP?
It's a single off of an upcoming collection of songs under the title Terracotta. All the songs share a similar vibe, attached to similar inspiration. I have to exhaust my urge to create in this realm of inspiration before I can move on to the next. I just hope the songs don't ruin anyone's day.
Famous last words?
This could be you.
Follow Anthony Kalabretta:
Facebook – Twitter – Soundcloud – Instagram – Youtube – Spotify