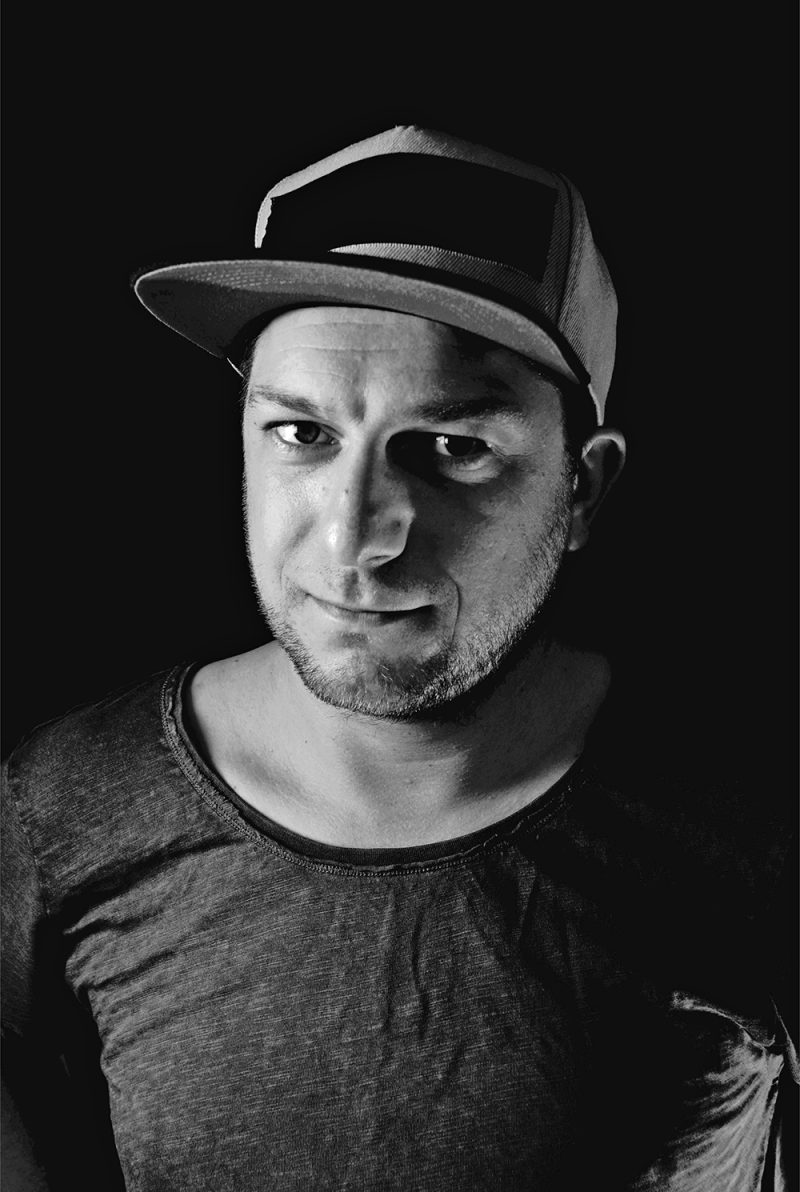 Q&A with underground techno whizz Bee Lincoln
Set to release his EP Underground Boy via as.usual music on the 26th of November, music producer and imprint owner Bee Lincoln shines with the latest EP track 'The Myst'. This song calls to mind all those late nights and early mornings spent absorbing the heart of raw techno. Definitely not your typical techno sound of today, one feels like they have transported back in time listening to this hardcore tech meets house hybrid. The Underground Boy EP is available for purchase via  Beatport. You won't be disappointed with this work that pays homage to the early rave scene.
We chatted with the multi-talented act Bee Lincoln below.
Who were your first musical influences that you can remember? Who inspired you to start producing music?
It was the deep wobbling speed garage sounds which caught me. I've heard those ones in the '90s on tapes recorded in Swiss raves.
What would you like to achieve with your music? What does success look like to you?
Peace, love, and unity :)/ it's all about the connection to the people. A big goal for me is to always to get played by some big ones.
What does your current software/hardware setup currently consist of?
I work in Logic Pro X, the newer versions including sequencer are super-comfortable. I also prefer using plugins from Native Instruments like TRK01 and many others. For mixdown issues, there are many waves plugins. In my studio, there's hardware like Roland TR8S, Moog DFAM, Behringer TD3, Teenage Engineering PO, Arturia AudioFuse played on Adam A77X.
Outside of music, what inspires you?
Traveling.
What kind of relationship do you have with the internet? How does this inform your artistic expression?
The Internet can be really useful and of course, I'm using it all the time. On the other side, I'm worried about the evolution on Instagram, where music is not in the first position anymore and a good photo is more valuable than amazing tracks.
As a performer or as a member of the audience, what single show has been the most memorable for you?
The energy at this year's Wilde Möhre Festival on Puppenräuber floor was incredible. It was the first time after all this Corona shit where thousands of people met and celebrated life and music again.
Any new or upcoming artists on your radar?
Many :).
Please suggest an album for us to listen to.
Der Dritte Raum – Kommit
What can we expect from you in the near future? Any upcoming projects or gigs in the pipeline that you would like to tell us about?
There are upcoming releases on labels like Cue Music, Tagged Music, Pulso, Like That Underground, Tonkind, Voorpret Rec. There are some which I can't name yet :). November 26 I will play at the infamous Betriebsfeier event at Hoppetosse Berlin, and December 11 with some label mates in Golden Gate Club. The future is bright.
Famous last words?
Thanks for having me :).
Follow as.usual music:
Website / Facebook / Twitter/ Instagram / Soundcloud / Resident Advisor / Beatport
Follow Bee Lincoln:
Website/ Facebook / Instagram / Soundcloud / Discogs / Resident Advisor / Mixcloud / Gigs