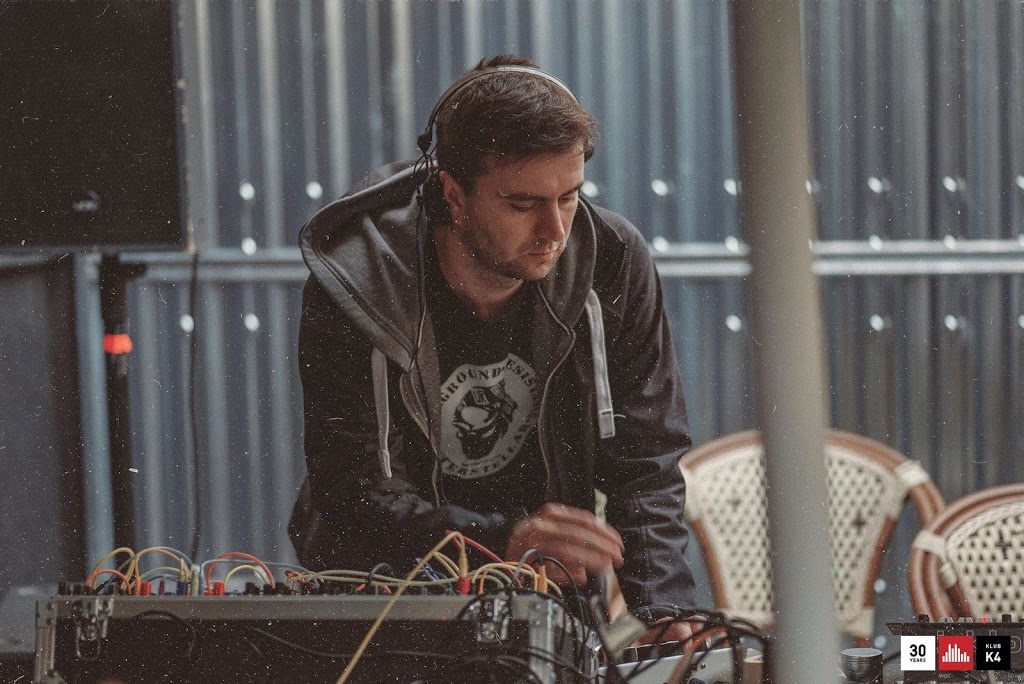 Interview with Mind Machines
Slovenian techno powerhouse Mind Machines has been steadily forging his robust techno sound for years now. With releases through techno-connoisseurs such as Heaven to Hell Records, Parabola Records, Asteroid and Green Fetish Records, to name a few, Mind Machines is a well-respected contributor and resolute member of the global techno scene and culture.
Roughly two years ago, Mind Machines established SIGMA5 alongside Omnia Vox, a label with a strong creative vision and one which is geared to reach great heights.
Mind Machines' latest track 'Wihte' comes off of Spanish guerilla artistic collective ART21's heavy compilation album I AM NOT FRAGILE. The LP features 65 tracks for the dancefloor by artists from very different places in the world, USA, Argentina, Germany, UK, Mexico, Colombia, Australia, France, Italy, Russia, Switzerland, Georgia, China and Spain. It is a wonderfully broad vision of the techno panorama.
Listen to 'Wihte' and read our exclusive interview with Mind Machines below.

Looking back, what were some of your earliest entries into music appreciation? And music production?
First contact with the electronic scene ( Techno ) made me love it , produce it and live it in my way.
What would you like to achieve with your music? What does success look like to you?
It's a way of expressing myself and putting my part back. Success is when you don't measure yourself with it.
What key pieces of gear/software are you using to define your sound?
I'm a gear junkie, so i tend to try a lot of gear, what really stays in the studio is my modular system.
What/who are some of your greatest musical influences?
I have lot of respect for Jeff Mills, Sven Väth, Carl Cox, Blawan, Surgeon….. all the producers I'm working with. Just because they are staying true to themselves, and not following the trends.
Outside of music, what inspires you?
Stillness, peace, freedom.
What kind of relationship do you have with the internet? How does this inform your artistic expression?
I tend to get stuck too much on the web, this kills my inspiration:/ it's truly an energy killer if you cannot control it.
How has your approach to writing and producing music shifted from when you started?
Best music is being created when I just jam and record, so I'm not trying to change anything when writing. Mixing is different, still looking for the prefect sound and trying to get the best out of it.
As a performer or as a member of the audience, what single show has been the most memorable for you?
My first Techno party will stay there forever.
Any new or upcoming artists on your radar?
Sadly I'm not following new artists so much.
Please suggest an album for us to listen to.
Blawan – Wet Will Always Dry
What can we expect from you in the near future? Any upcoming projects or gigs in the pipeline that you would like to tell us about?
A lot from SIGMA5, the record label Omnia Vox and me are running since about 2 years now.
Famous last words?
There is only the NOW