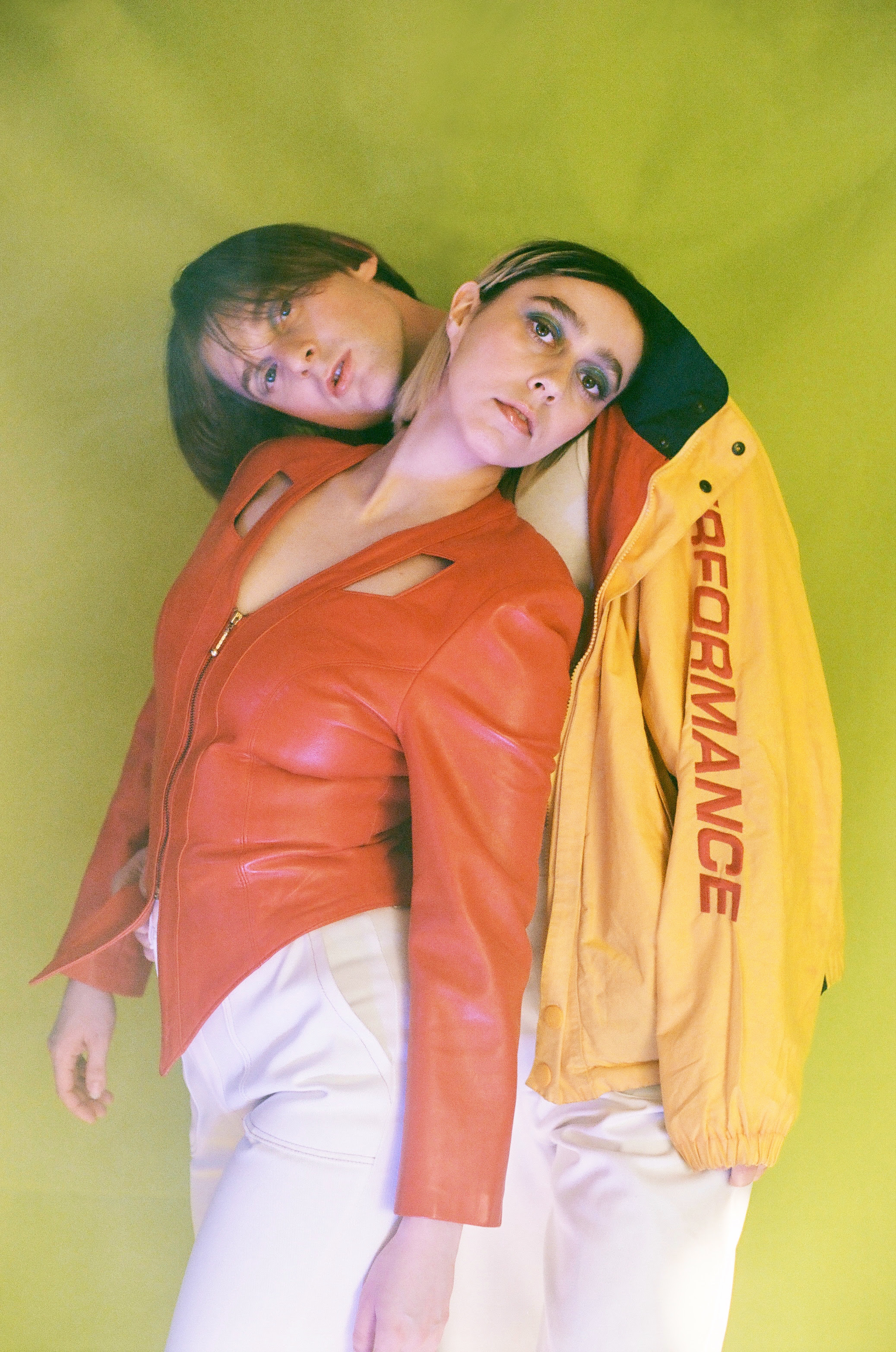 Blue Hawaii prepare to release new album "OPEN REDUCTION INTERNAL FIXATION"
Photo credit: Ariana Molly
Today, Montreal by way of Berlin electronic duo 
Blue Hawaii
 (comprised of Raphaelle "Ra" Standell-Preston and Alex "Agor" Kerby) share new single "
All That Blue
" and announce their new album
 "Open Reduction Internal Fixation"
 out 
October 11th via Arbutus Recordings
.  "All That Blue" brilliantly sets out the stall for record,  with its deep bassline and house inflections,  anchored by Ra's dreamy vocals as they warped and vocodered and guided by an irresistible saxophone line.  It really works its magic over 5 minutes and the 90s nodding visualiser is the perfect accompaniment,  
watch here.
"All That Blue" is a dance-floor friendly slapper written in early spring of 2019, in Berlin and Montreal. It features Ra delivering a syrupy, relaxed verse wishing away the dregs of winter and grey skies, contrasted against a belted chorus demanding all that blue and sunshine. Deep bass, spacey acoustic guitar, saxophone, heavy vocoding, and hypnotic drums form the basis for the lyrical feeling, chugging forward towards good vibes.  – Blue Hawaii
Blue Hawaii have been recording and releasing music for almost a decade. You would think it'd be clockwork by now, but their fourth record, "Open Reduction Internal Fixation", has proved to be anything but.  Spanning genres as diverse as trance, acoustic, UK garage, trip-hop and
house
, its core elements are lighthearted and groovy. But oddly, "Open Reduction Internal Fixation" was born out of unfortunate circumstance. The duo were scheduled to tour through Southeast Asia & Japan in Autumn '18 but plans changed suddenly when Agor smashed up his heel in Germany. Instead of the tour, he came back to Montreal for treatment – hence the title – "Open Reduction Internal Fixation", the foot surgery he received.
Ra was going through her own challenges at this time, being on the heel end of a messy breakup – the kind where you almost get married and spend your life together only to find everything torched to ashes. Much like the surgery, that emotional rollercoaster also left her feeling torn open and fixated. The remedy: hit the club and make a record that makes you scream in joy at the speakers. Agor and Ra connected during their recovery periods, and through their different pains the tunes came together naturally, a healing through fun and friendship. Tied together with signature diva vocals, dreamy tones and liquid beats, "Open Reduction Internal Fixation" is the living proof of turning an unexpected and unfortunate situation into a golden opportunity.
Blue Hawaii is a two person electronic project consisting of Ra and Ag, who met doing parties and shows in Montreal and continue to create together despite living in separate cities – split between Montreal and Berlin. "Open Reduction Internal Fixation" is their fourth LP and continues the thread of dreamy electronic pop and dance floor playability.