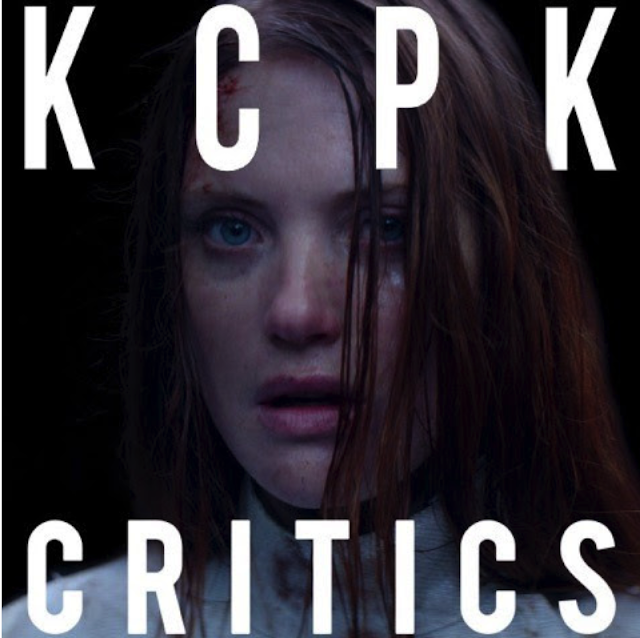 Pioneering French electronic outfit KCPK are back with a brand-new EP 'Critics'

Known for their tight production style, combining cold synths with edge-of-control beats and spanning a broad range of influences from electro to hip hop and new wave, KCPK's music is an eclectic, complex and striking experience.
The first single and opening track 'Critics' featuring John Malkovich's favourite French pop-duo AaRON, is a dark dancefloor affair over which Simon Buret's distinctive vocals soar into in an intense and magnetic chorus. KCPK said, explaining the clear influence of the band in the collaboration "When we started working on the track we clearly had in mind their sound and especially his voice".
Lead single 'The End' is an epic electro dark-wave track with a captivating melody perfectly exhibited by British folk singer-songwriter Cooper Rose's innocent vocals. The cinematic video for the song, directed by former Luc Besson's Steadicam operator Loïc Andrieu, captures a teenage girl's worst nightmare. This odd journey through adolescent angst bathed in underlying sexual tension, depicts the inevitable end of youth and purity. Throughout the compelling visuals, Andrieu explores the craft of cinematic storytelling, catching fragments of the tormented student's incubus as she struggles between a torn relationship with her mother and an unreciprocated romantic obsession. A timeless echo to the transition into adulthood, the video pays utmost regard to the 90s coming of age movies with its use of props, fashion design and art direction details.
The EP is rounded off with three remixes of the EP title track 'Critics'. First from Parisian duo Get a Room! signed to Yuksek's Partyfine Records and known for their Metronomy, Breakbot and YACHT reworks, the Earmilk-approved producers add their funky, disco-rooted sounds to the original. Up next is Ellum and Hotflush Records' producer Shall Ocin, who crafted a sinister rework, a heavyweight techno club cut. The final mix comes from French DJ FKCLUB who adds a Giorgio Moroder-influenced pulsating synthesizer turning it into a slower, dark and ominous Italo disco-inspired rework.
KCPK have been making their mark on the French electronic circuit over the past few years as incubators of the Rémoise scene with the likes of Yuksek, Brodinsky and The Shoes. The multi-faceted band have worked with the likes of Woodkid, The Chemical Brothers and Two Door Cinema Club, created PANIK, a night club which has hosted the likes of Groove Armada, Laurent Garnier and Amon Tobin. Born from the creative minds of Alexandre Brovelli, Fabrice Brovelli and Christophe Caurret, KCPK are known for their work in advertising as creative directors of BETC. It was this fertile environment which led the band to powerful visual collaborations. Last year's single 'Who Wants It', featuring rapper STS was chosen as the backing for Louis De Caunes' video for Yves Saint Laurent's 'Black Opium' digital campaign. Accompanied by stunning cinematic visuals from acclaimed rising directorNicolas Davenel, premiered on Dazed and featured on The Creator's Project among others, the video was nominated for 'Best International Urban Video' at the UK Music Video Awards.
'Critics' is KCPK's most compelling release so far, embodying their unique sound and intensely creative nature. The EP is set to cement their status in the international music scene.