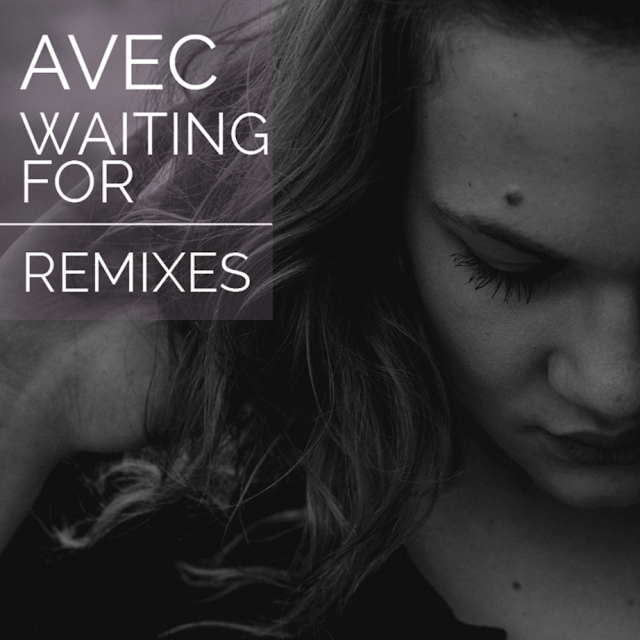 Avec releases newest rework song "Waiting For" (Alex Schulz, HOUT and Nora Medin Remix)

22 year old vocalist and musician Avec has just announced the remix of her song 'Waiting For,' reworked by electronic producers Alex Schulz, HOUT and Nora Medin.
Alex Schulz, who has a number of successful remixes including 'In The Morning Light' which featured on prolific DJ Robin Schulz's album Prayer, has gathered over 2.3 million plays on SoundCloud, as well as 2.1 million Youtube views. He has remixed tracks from artists such as Lana Del Ray, The Chainsmokers and Major Lazer, to name a few. 'Waiting For' has been astonishingly remixed by the German DJ and deep-house extraordinaire Alex Schulz, crafting the track beyond AVEC's initial vision.
German tech-house producers Hout are the current project of Norwood & Hills' Leon Krupka and Lennart Seitz who have racked up over 2 million Youtube views and received support from Youtube channels Armada, Mr Deep Sense, The Vibe Guide XO, Sound Of Soul and Dr Deep. The duo has released work on Toolroom, Cr2, Armada Deep, Natura Viva and Bunny Tiger. Joining them is newcomer Nora Medin who just recently released her new album Ending Summer.
HOUT have produced a groove-fueled remix for 'Waiting For', bordering on AVEC's original whilst still presenting their unique, reworked vision. Berlin's Nora Medin has also taken this step, casting a house-driven spin on the original including pulsating basslines, sturdy beats and thrilling build-ups against AVEC's stunning vocal work.
Writing music is how Avec stays balanced. Her songs often reflect on personal life experiences. For AVEC, lyrics are the key component to writing music, and language is a place of retreat – which leaves additional room for interpretation. Being inspired by artists such as Bon Iver, John Mayer, The Lumineers, Oscar and the Wolf, Kings of Leon and Daughter, Avec thrives in creating her own language, where her imagination thoughts come together in her music.
"Waiting For" (Alex Schulz, HOUT and Nora Medin Remix) is out now via Earcandy Recordings.

Follow AVEC:
Website: http://officialavec.com
Facebook: https://www.facebook.com/officialAVEC/
Twitter: https://twitter.com/avec_music
Soundcloud: https://soundcloud.com/avec_official
Youtube: https://www.youtube.com/channel/UC4vbbYmRRVuXGPlagPGIS6g
Instagram: https://www.instagram.com/officialavec/
Spotify: https://open.spotify.com/artist/6N8vbhxZ0CYJHd8WGJ9Snf

Follow Alex Schulz:
Soundcloud: https://soundcloud.com/alex-schulz-official
Facebook: https://www.facebook.com/alexschulzofficial/
Spotify: https://open.spotify.com/artist/5OReTeTBZ578sj07hDS0x7
Follow Hout:
Facebook: https://www.facebook.com/houtcrew
Twitter: https://soundcloud.com/houtcrew
Follow Nora Medin:
Facebook: https://www.facebook.com/officialnoramedin/
Twitter: https://twitter.com/nora_medin
Soundcloud: https://soundcloud.com/noramedin
Instagram: https://www.instagram.com/nora_medin/