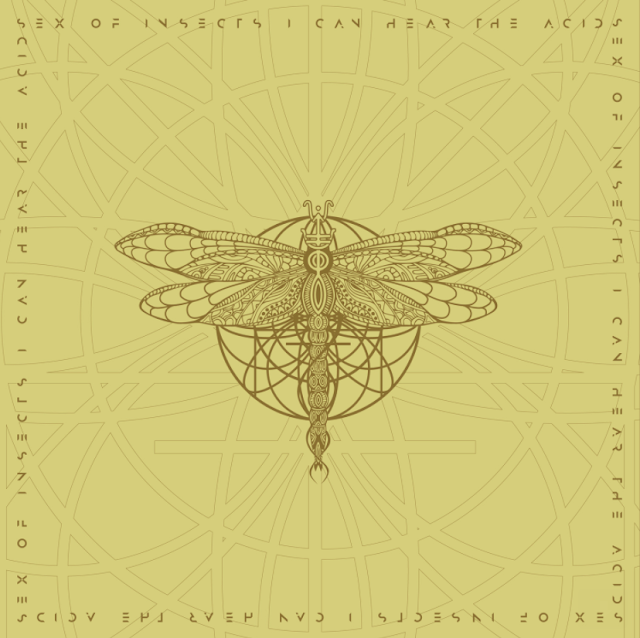 Sex of Insects release Remix EP "I Can Hear The Acid Remixes"
It's only been a year since Sex of Insects came into existence yet they have collectively racked up almost 40 thousand Soundcloud plays over a 5-month period for their recent releases I'm Full Remixes and I Can Hear The Light Remixes.
They have garnered the support of tastemaker publications such as CLASH Magazine, Konbini and Indie Shuffle. Some of their career highlights includes working with Sid le Rock, Luke vB & Hiroshi Watanabe and playing at the Gazgolder Club in Moscow.  The pop-group has been chosen as one of 10 acts that will be seen at The Playground's 10th Year Anniversary at The Steelyard in London taking place end of September.
Uniquely fusing dynamic vocals with undulating electronic rhythms is what gives Sex of Insects their distinct sound.
The EP includes the original mix as well as remixes by Alexi Delano, who has been dubbed "the man who is made of music." Giving the track a techno twist, he revamps it in his signature "Electroniq' musique," while still retaining its original trance-like oriental sound.

EP Tracklist:
01. I Can Hear The Acid (Original Mix)
02. I Can Hear The Acid (Alexi Delano Remix)
03. I Can Hear The Acid (Pablo Sanchez Remix)
04. I Can Hear The Acid (Anatoly Ylotana 'Acid Whisper' Remix)
05. I Can Hear The Acid (Anatoly Ylotana 'Intro To Infinity' Remix)
Follow Sex Of Insects:
Facebook: https://www.facebook.com/S3XOFINSECTS/
Soundcloud: https://soundcloud.com/soi2016
Twitter: https://twitter.com/SexOfInsects_
Youtube: https://www.youtube.com/channel/UCtxrO5Rf4eaoW3HPVL7DP2Q
Instagram: https://www.instagram.com/sexofinsects/
Follow Alexi Delano
https://soundcloud.com/alexidelano
https://www.facebook.com/alexidelanomusic
Follow Pablo Sanchez
https://soundcloud.com/pablosanchez
https://www.facebook.com/psanchezmusic