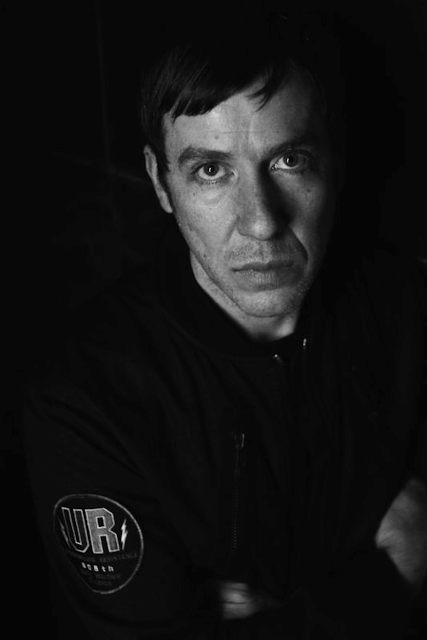 Richard Fearless will be in the line-up at the Synthposium Festival
Richard Fearless is many things. Predictable is not one of them. As Death In Vegas, he cut some of the most unusual dark electronic pop of the past 20 years fusing electro, dub, rock, psychedelia and solid-gone experimentation with vocals from the likes of Iggy Pop, Bobby Gillespie and Jim Reid of Jesus & Mary Chain.
Marking a return to his roots of heavily stripped-back techno influenced sounds, was his 2011 output as Death In Vegas; Trans Love Energies, and  2016's Transmission featured vocals by writer and porn star Sasha Grey.
The visual artist, producer and DJ, will be part of the line-up at Moscow's Synthposium Festival, taking place from 24 -27 Aug.
Synthposium is  a unique interactive platform for demonstrating engineering thought, digital design, business projects and the results of creative inquiry across different subjects.
A series of talks, documentaries and art exhibitions will take place during both the day and evening, with three after parties at popular clubbing venues in Moscow including performances by a string of major artists. Other acts include: Robert Aiki Aubrey Lowe, Richard Devine, Ulrich Schnauss, Frank Muller aka Beroshima, Todd Sines, Baseck, Jacek Sienkiewicz, Rhizome aka Nikita Zabelin, Thomas P. Heckmann, Morphology, Pinkshinyultrablast, Opuswerk, Interchain, Interval and PTU and many more.
Website: http://www.synthposium.ru
Facebook: http://facebook.com/synthposium/
Soundcloud: https://soundcloud.com/synthposiumfestival
Youtube: https://www.youtube.com/channel/UCy7HM0-BIe2oXOEDJcJ541w
Instagram: https://www.instagram.com/synthposium