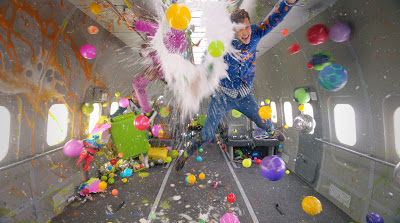 OK GO get 'Upside Down & Inside Out' in zero gravity visual masterpiece
OK GO already have a fantastic back catalogue of mind-blowing visual wonders and they've just dropped their latest named 'Upside Down & Inside Out'.

Being set on a plane being shot in zero gravity the video features dancing flight attendants, disco balls, splattered balloons and the band floating through the air.

This is now their third video to go over 20 million views and it's possibly the best of the bunch.