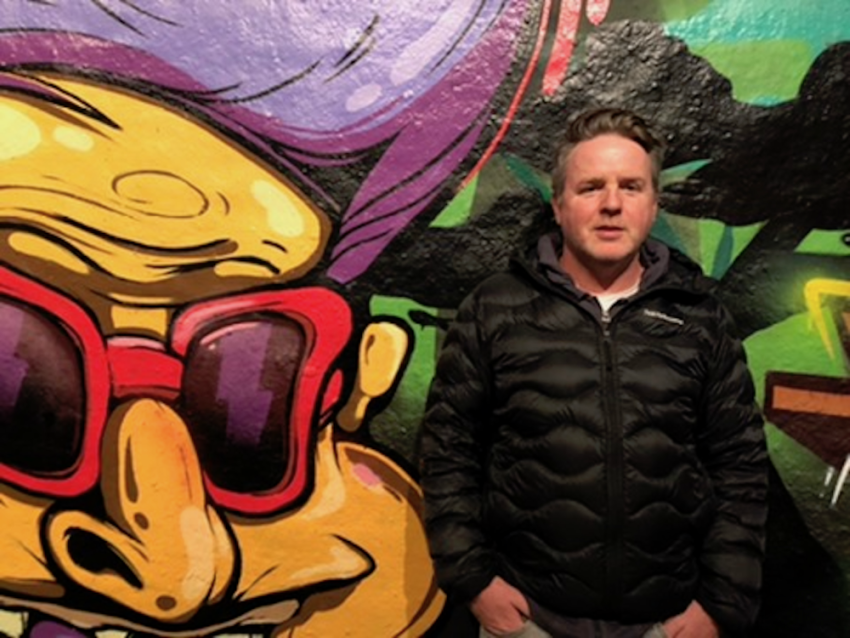 Music producer Linear B returns on his Rainbow Tipi imprint with a new EP "The Boge"
Techno mainstay Linear B returns to his own Rainbow Tipi label with two more of his searing club tracks.
Linear B has more than 15 years experience under his belt and in that time has brought plenty of vitality to the sharp end of techno. He has a passion for synths and stripped back drum grooves but always moves forwards and evolves with each new record. Spoken word snippets, found sounds and plenty more also get mixed into his music which has come on labels such as Detonate in both EP and LP format.
Excellent opener 'The Boge' immediately gets your attention with its bristling clasp and frazzled synth line building to a tense peak. Sci-fi melodies and heavyweight kicks power along with this futuristic techno roller and take you into another dimension.
The excellent 'Second Face' is edgy and unsettling, with paranoid synth stabs keeping you guessing as a turbulent baseline brings further drama. It's a dystopian techno track designed to evoke real suspense.
This is another assured and forward-thinking techno offering from a seasoned talent.
Follow Linear B online
YouTube | Facebook | Instagram | Twitter | Soundcloud