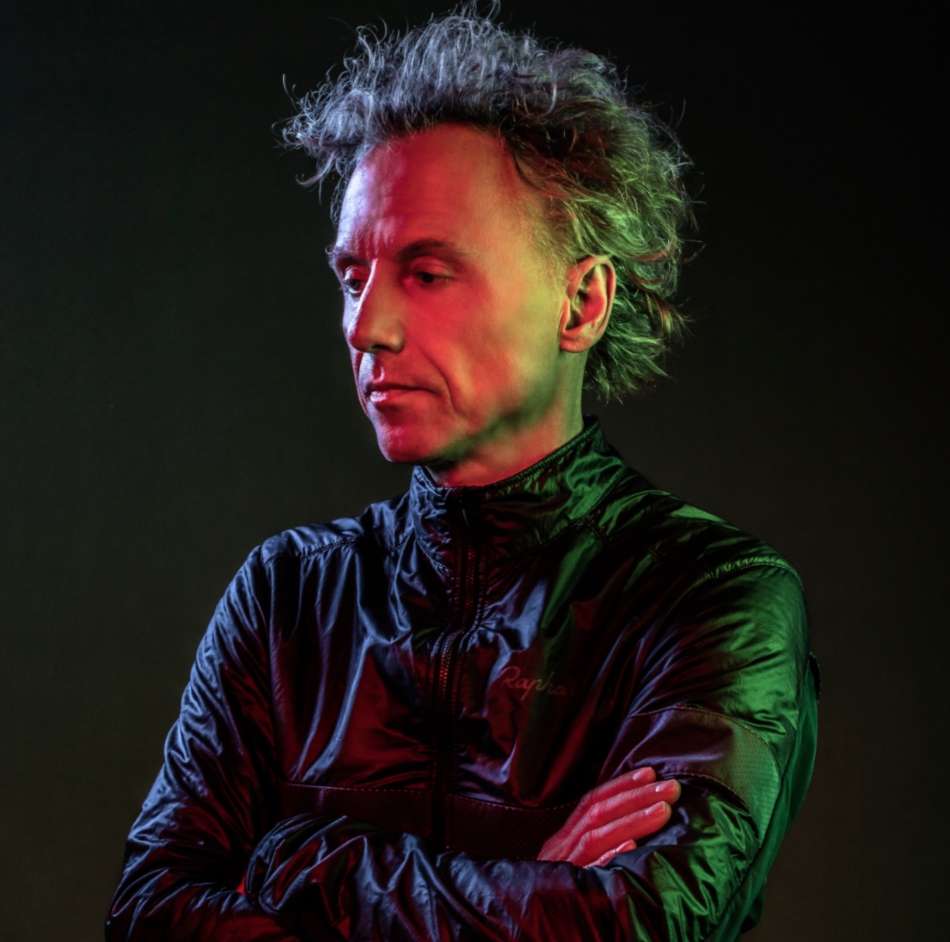 Q&A with melodic techno and tech house producer NHOAH
Before the calamity that we are all currently facing in humanity ensued, music producer NHOAH was making history by with his live-set performance atop the twelfth floor of a wall-less skyscraper in Vienna, in the midst of a raging storm. The video premiered via the Youtube channel BE-AT TV, where it can still be streamed for those who missed the premiere. The performance featured the talented violinist Lulu Schmidt and the charming vocals of Ina Viola. NHOAH also played 6 unreleased singles for the guests, these singles will be available on his upcoming album, which is something to look forward to! The DJ pays homage to the early German synth-music work of Klaus Schulze and D.A.F. His music can be compared with the work of Stephan Bodzin, Âme or Jamie Jones.
We find out more about the dynamic DJ in our exclusive below.  
Who were your first musical influences that you can remember? Who inspired you to start producing music?
Anything I could dance to. 'Ballroom Blitz' by the Sweet, Johny Wakelin 'In Zaire' & T.Rex. I have old photos where I dance to 'underground' at children's birthday parties. Haha. That was just like shaking my head from left to right like crazy. The best ones I counted among could do it standing for a whole song. The others had to kneel down, haha.
What would you like to achieve with your music? What does success look like to you?
It's a pressure of its own that has made me make music all my life. I'm happiest when I'm standing in front of the boxes (I can't sit down) and I feel the song gripping me emotionally. It raises the hairs on the back of my neck. It presses my stomach, my heart. I've shed a lot of tears there, great. Haha …
Everything else, the external perception is by far not such an interesting emotional world. Every person who is clever recognizes his vanity and needs. Respect for my work, if it is good, is wonderful, but nothing beats the phase of creation. That's why I just can't stop inventing new music. There is still so much to do.
What does your current software/hardware setup currently consist of?
Ableton, Universal Audio, modular system, Moog Voyager, Virus B, ARP Odessy, Strymons, Eventide dsp4000, TX7, Lexicon 480L, EMT 240 … These are the things I work most with at the moment. But that changes all the time. I have been buying synthesizers and electronics for the studio for many years. I also have very old big Neumann microphones and many analog filters (Neve) and compressors (Chandler, Urei, and so on … ) but a sound or a musical idea can have a very simple realization.
Outside of music, what inspires you?
BOOKS.
What kind of relationship do you have with the internet? How does this inform your artistic expression?
It doesn't influence my own expression. But I listen to a lot of music from all over the world, that's fantastic. It's also exciting to see concerts and technical implementations of other producers and artists. The internet has provided masses of information. It's only about helping quality to win … Unfortunately, the commercialization of the net stands in the way. But I'm doing my best! Not amplifying the digital smog, rowing through it with powerfully set quality is my philosophy
As a performer or as a member of the audience, what single show has been the most memorable for you?
My recently played concert on the 12th floor of a skyscraper without walls, and that in a storm is my most memorable concert. Sure there have been many other concerts in my life but 60/70 hours of wind directly in my face while playing in a house without walls, that just pushed all other memories away. The concert can be watched in full length on my youtube channel or on Be-At-TV who present the concert.
As a part of the audience, the David Bowie concert in Berlin on the Heroes tour is a very memorable experience for me. A security guy hit a guest who just didn't want to sit down again. In berlin, seated concerts were completely unusual at that time. David stopped the band and the song broke down. He ordered the security guy to leave, apologized to the guest and left him standing alone in front of the stage for the rest of the concert. That was great, that's how I wanted to be!
Why did you decide to play six unreleased songs at your live-set?
Usually most people play their concerts after they have produced the tracks in the studio. Often you play them live, improve them and think, damn it, I should have recorded it better. So I reversed the principle. It was a lot of fun to serve virgin tracks to the audience. Very cool,
Would you perform in gale-force winds, and a storm again?
Haha, well, now I'm an addict. I can't live without it.
Any new or upcoming artists on your radar?
In our artists collective "R.O.T respetortolerate" are cool artists. At the moment I am working intensively with Schlindwein from Berlin and Thomas Lovelace from Vienna. Great talents!
Please suggest an album for us to listen to.
At the moment I only listen to unreleased music. but if you follow my social media channels … I will support and announce many things I am listening to.
What can we expect from you in the near future? Any upcoming projects or gigs in the pipeline that you would like to tell us about?
Well, corona means no more concerts for all of us right now… But there will be a lot of new tracks released in the upcoming month. Like the last 2 tracks, all tracks deal with the cities I visited on my tours in the last year. Paris, Vienna have already been released, next week Bristol will be released. Berlin, Trieste, and Amsterdam as well as Tokyo I am just finishing. NHOAH's technoid music tours, so to say … Haha
Famous last words?
Stay home and healthy.
Follow NHOAH:
Website – Facebook – Twitter – Soundcloud – Youtube – Instagram – Bandcamp – Spotify