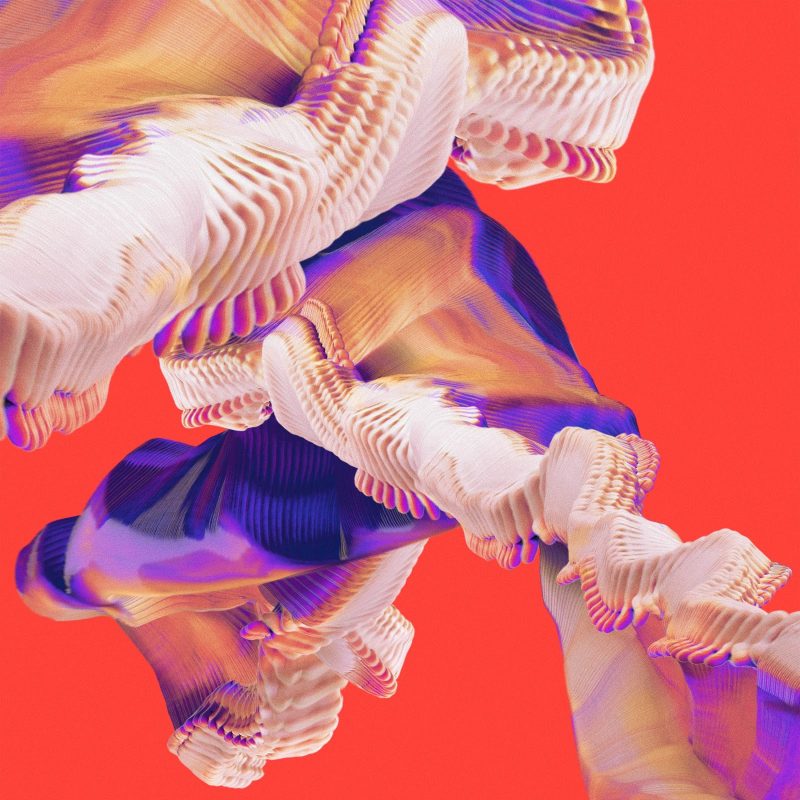 Electronic duo Bicep release first album in 3 years, Isles
Bicep have released "Isles", an album which expands on the artful energy of their 2017 debut "Bicep", while digging deeper into the sounds, experiences and emotions that have influenced their lives and work, from early days clubbing in Belfast to their move to London a decade ago. 
'Atlas' the first track drawn from the record, speaks to their roots, its euphoric energy and bittersweet heft hitting all the harder in uncertain times, with Resident Advisor calling it "music that commiserates with you while you try to dance out your anxieties". Released to massive acclaim in March it was recently included in multiple end-of-year best-of-lists, including DJ Mag's 'Track of the Year', it made both the BBC Radio 1 and Radio 6 playlists.
The follow up single 'Apricots', released alongside a soulful and disorienting stop-motion video by BAFTA award-winning director Mark Jenkin was also recently named Billboard's #1 dance track of 2020, and has charted in the Billboard dance/electronic charts, hit #1 on the UK's Shazam chart, was named 'Hottest Record' by Annie Mac on BBC Radio 1—where it has also been playlisted for the past 9 weeks and counting—with Stereogum describing it as "bittersweet dance music at its best" and as being "built for maximum poignancy at sunset" by The Guardian, and with additional support from the likes of Rolling Stone, Billboard, The Times, Notion, Mixmag, DJ, Clash, DIY and many more.
'Saku'—featuring vocals from Clara La San—was also released in November to widespread acclaim from the likes of The Observer, Mixmag, NME, Resident Advisor, and many more and is also currently on the 6 Music playlist. With a subsequent video directed by David Bertram of Parisian creative studio Diplomats portraying a nightmarish world within the confines of a single stairwell.
Elsewhere on the album is the recently released 'Sundial', channeling East-London influences through a Bollywood sample—one of many on the record highlighted via the samples page on Bicep's website—and 'Cazenove', another standout, which pairs pitch-shifted choral elements with moody pizzicato strings and rave synths, combining to form a slowly building retro-futurist soundscape. The pair envisage "Isles" as "a snapshot in time" of their work, and ultimately one designed for home listening. "On an album, you want loads of detail for people listening at home" they said of the record, "the live version will be much, much harder". 
With the live music & touring industry in a state of flux, and following the huge success of their 2020 ticketed livestream—one of the first of its kind for an electronic artist, broadcast across 5 different timezones, and watched by people in over 70 countries, dancing in their living rooms to make shift sound systems—Bicep will return with another unique performance on February 26th 2021. Filmed at London's Saatchi Gallery, and comprising an extended live performance, with additional warm-up act to be announced, the show will once again feature visuals from close BICEP LIVE collaborator Black Box Echo. 
Bicep's new album "Isles" is released today on Ninja Tune, and is available on cassette, CD, vinyl—including deluxe and picture disc versions—as well as all streaming platforms.
As part of the release-day celebrations fans were able to upload videos of themselves using the "Isles" filter on Instagram—stepping into the studio Degau designed artwork—with the collected footage being projected today across landmarks in London and Belfast, in partnership with Amazon Music.
Follow Bicep:
Facebook / Twitter / Instagram / TikTok / Youtube / Souncloud / Bandcamp / Spotify / AppleMusic