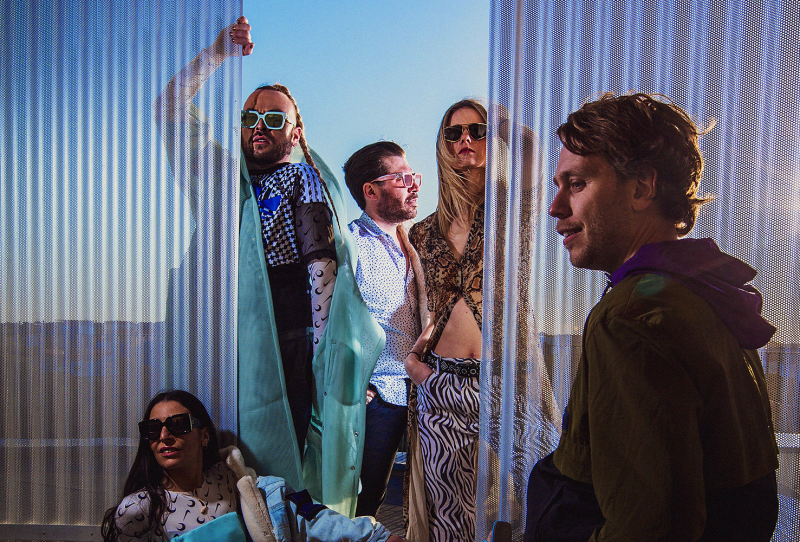 DJ Joris Delacroix unveils transformative house song, 'Early Hours feat. Run Rivers'
Image Credit: Guilhem Canal
It is that peaceful window of time just after sunrise, and there is not a cloud in the sky to put a damper on the day. You are able to focus on the natural harmony of sounds and life that exists outside of four walls as the sunlight kisses your face. Wanting to get a clearer listen you open your window, and let the crisp air of the new day washes over you as you prepare your mind for a new day of possibilities. Joris Delacroix's latest single 'Early Hours' featuring vocalist Run Rivers would describe this feeling of starting the day on an optimistic and energized note.
Stream/Download 'Early Hours feat. Run Rivers'
Run Rivers a.k.a. Chris James makes an ideal collaboration with renowned music producer Joris Delacroix on this track, as Run Rivers has worked with globally renowned electronic maestro DJ Shadow on tracks 'You Made It' and 'Erase You' . DJ Shadow is known for creating cinematic and at times orchestral electronic arrangements, and Run Rivers carries both tracks effortlessly throughout with his perplexingly smooth and soaring tone. The dramatic and airy atmosphere of 'Early Hours' is the perfect landscape for Run Rivers to explore his vocal range in the melodic house sphere.
'Early Hours' is a celebration of life and the beauty of waking up to a new day. Joris Delacroix's gently hushed melodies on this track feels like a gentle wake up call. The producer mentions: "This track is made in collaboration with London-based singer Chris James aka Run Rivers. We met last year, when I made a remix of a Tinlicker's track he was performing on, and we decided to try something new together. It has been a very exciting project with a lot of exchanges between us, with the will to express our need to get out of the current situation and to move on, in a positive way."
Follow Joris Delacroix:
Website – Facebook – Twitter – Soundcloud – Youtube – Instagram – Spotify