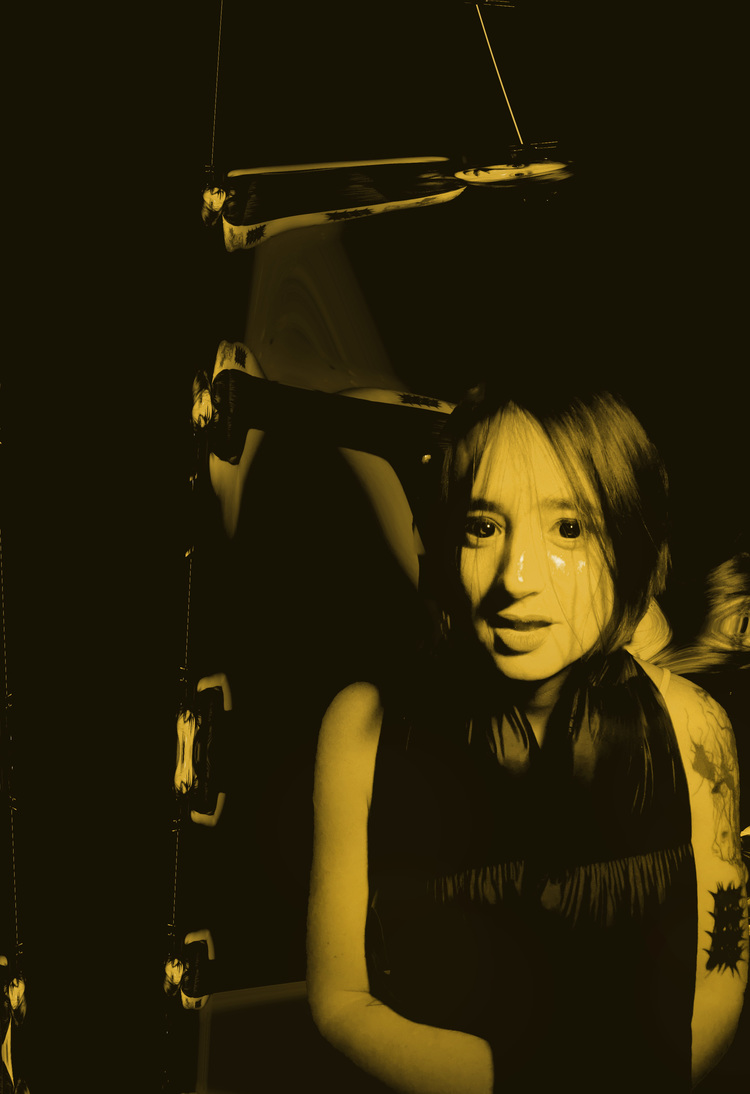 Unconventional techno producer Kilbourne announces forthcoming EP
Image credit: Yulissa Benitez Amaro
Kilbourne, a Brooklyn-based producer and DJ with a prolific output in the harder, faster and more extreme underbelly of electronic music, is gearing up to share her latest work, an offering that doubles as her debut on Los Angeles-based imprint Evar Records. Out on July 23, SEISMIC explores the idea of "becoming," showcasing the value of speed, identity and transcendental bliss through an experimental lens entirely Kilbourne's own.
The four-track collection features a hard-earned collaboration with the legendary DJ Producer, whose work has been instrumental to both Kilbourne's approach and the hardcore scene at large, and a joint track with Buzzi, a fellow Brooklyn-based producer who shares her dedication to experimenting in the faster, harder techno realm. On SEISMIC, Kilbourne balances the dramatic beauty and brutality of hardcore, bringing gentler melodies into her production style as not an aberration, but rather a necessary aspect of heavy music.
"Part of its force is drawn from its beauty," Kilbourne shared in a statement, detailing more about her creative process while crafting SEISMIC. "It is less common to see a record that has tracks both at 130 and 230 bpm, and I'm hyped to let go of self- and scene-imposed limits on what music belongs where. The many sub-subcultural niches we have carved out for ourselves are important, but I also want to write and listen to music that holds value both in and outside the confines of its genre."
With an intention to contribute to a mass shift in consciousness toward an expanded and expansive definition of rave music and what that could look like, Kilbourne's SEISMIC aims to show how heavy music and euphoria are not incompatible, but rather inform one another. Building on this conceptually has been at the center of Kilbourne's work, as further evidenced by 2020's Pain Becomes Pleasure (Nekro Records), 2020's Pillsurfer (Casual Gabberz Records), 2019's NJ Terror (Industrial Strength Records), 2018's Evnika EP (Meta4 Records) and throughout her collaborative projects, thundering mixes and frequent appearances on Toxic Sickness, RinseFM and The Lot Radio.
In addition to her solo work as Kilbourne, the New Jersey native can also be found contributing vocals and electronics to grindcore band Trophy Hunt, expanding her portfolio as a tattoo artist and creating alongside like-minded artists, including Grammy-nominated Code Orange producer Eric "Shade" Balderose, fellow Casual Gabberz producer Lu2k, metalcore band Jesus Piece and Belgium-based producer Kurama, to name a few. Her music has taken her around the world, touring widely across North America and Europe at venues and events such as Spinoff Gabber, Berghain, Boiler Room, Tresor, Unter, Czech Republic's Creepy Teepee festival, Crete's Nature Loves Courage festival and Warsaw's famed Wixapol party, to name a few.
Follow Kilbourne: