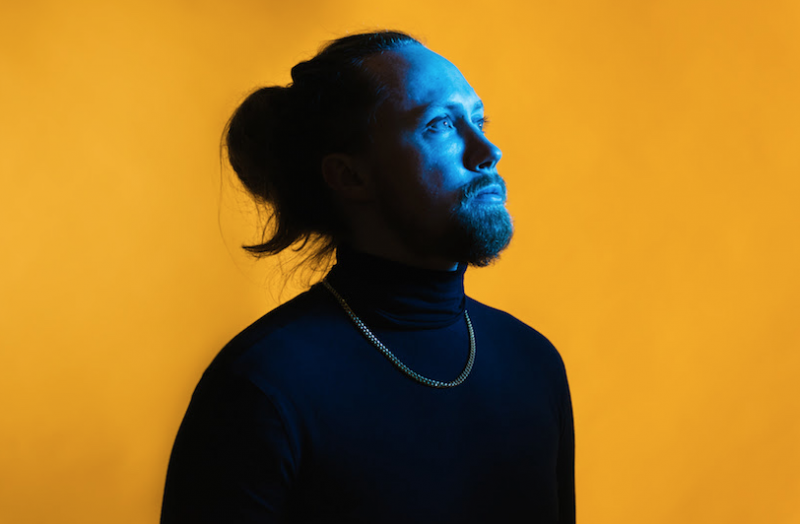 Multi-instrumentalist Joe Turner shares atmospheric song, 'Noir'
Photography Credit: Alex Rawson @ Bolt House Film & Photo
'Noir' is the latest single by UK producer, DJ and multi-instrumentalist Joe Turner. The track features vocalist Tom Dunne and is out now via LG105.
In hot pursuit of his acclaimed Too Much which kicked off his 2021 releases, 'Noir', mixed by Matt Karmil (Laurence Guy, Kornél Kovács, Talaboman) and mastered by Stuart Hawkes (Disclosure, Mura Masa, Rudimental), showcases Turner's deft skills and heartfelt approach, and launches a series of exciting collaborations for Joe. 
After being selected for Spotify's Secret Genius Studio initiative at Metropolis Studios, where he wrote the track, Joe saw this as the perfect opportunity to finally collaborate with Reading-based rising star and frequent SG Lewis collaborator, Tom Dunne, who has performed at the likes of Coachella, Glastonbury, Printworks and Brixton Electric, and made his mark with his solo material including track VIOLET (2019). 
Speaking on the release, Joe recalls "It was a pleasure working with Tom on this track. I don't think my message would've been fully conveyed without his incredible vocals and lyrics – he effortlessly made the track what it is today!" says Joe. 'Noir is a really special song for me. It reflects change and progression in both my sound and my life. It's about going through a tough time – and being strong enough to survive the darkest days. Life will always throw problems at you, but these situations are what make us stronger, and I think Noir portrays this kind of emotion."
This latest release is very much a record built around strong soulful, layered vocals and thoughtful lyrics, buoyed up by a bounding beat and lively percussion – the perfect dance track for hot summer nights. Talking about the meaning behind the lyrics, Tom says, "Noir for me was about exploring the introspection we all were forced into during recent times. The break in constant stimulation and distraction of perceived reality allowed people to face themselves again, without the fortress of projected identity. It's about the contradiction of angst and peace that comes with that self-reflection."
With the release of Noir, comes the news that Joe will be performing his first ever headline show at The Cause in London on Thursday 29th July 2021. Joe is also going to be opening up for Submotion Orchestra on 16th October 2021 @ the O2 Institute3 in Birmingham. Tickets for this are available HERE.
Both show announcements and Noir follow on from Joe's previous single 'Too Much', which gained tastemaker support from BBC Radio 1's Sian Eleri and Jack Saunders, BBC 6 Music's Jamz Supernova and Chris Hawkins, BBC Introducing London, BBC Wales and DJ Mag, in addition to solid streaming editorial support across all major streaming platforms. It was also accompanied by a live one-take performance video shot at Holborn Studios: watch it here
Follow Joe Turner:
Instagram | Facebook | Twitter | TikTok | Spotify | Apple Music | Soundcloud
Follow Tom Dunne: