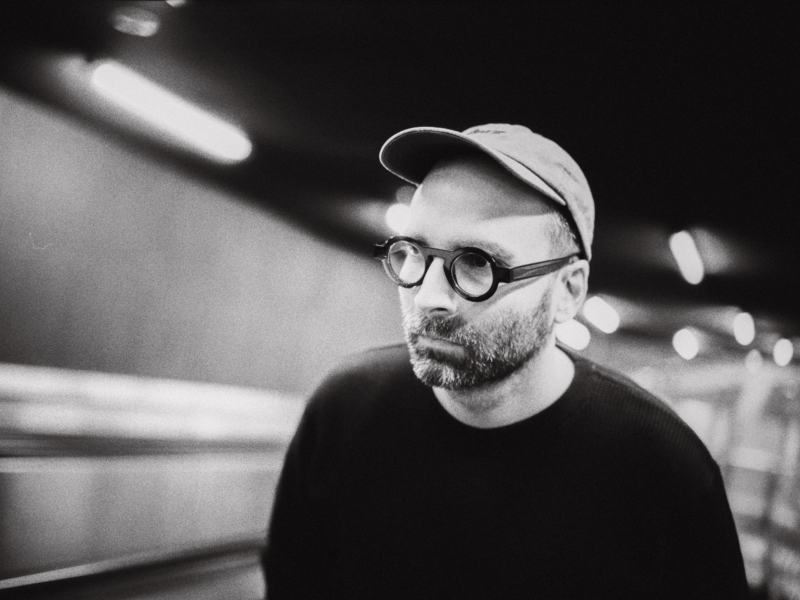 Producer mïus captures the ineffable in new song
Image credit: Bence Szemerey
mïus is a producer whose music reflects his love of the craft: the attention to detail, the sound choice, the use of vocals; it all comes together in a wave of multi-hued complexity. His new single 'Feather ft. Amme' is no exception.
Stream / Download: mïus – 'Feather ft. Amme'
Alive with rhythmic interplay, 'Feather ft. Amme' is a creative amalgamation of haunting vocals, perpetual drums, and stuttering synth pads. Ascending keys pull us up and up like a red balloon in a vast, blue expanse of sky. Lost in clouds of cerebral aesthetic, we drift along, trusting that mïus' dynamic arrangement will take us to places we have never been. Where else could we end up? Well, I'm sure he will take us on a new journey in his forthcoming album, Abstrakt, available on the 2nd of June via Théque Records.
Speaking on the creation of said dynamic, mïus said that "'Feather' has a very unique pulsation caused by its time signature. For this song, we combined the vibration of the techno music with an unusual 9/4 rhythm, which then flattens out to a classy four on the floor at the end. Amme's playfully elaborated vocals twist and stretch around the interesting percussion like a kind of instrument."
mïus naked waves Tour Dates:
8th July – Zsolnay Light Festival, Pécs, Hungary
Listen to 'Feather ft. Amme' below:
Follow mïus:
Website – Facebook – Twitter – Soundcloud – Youtube – Instagram – Spotify