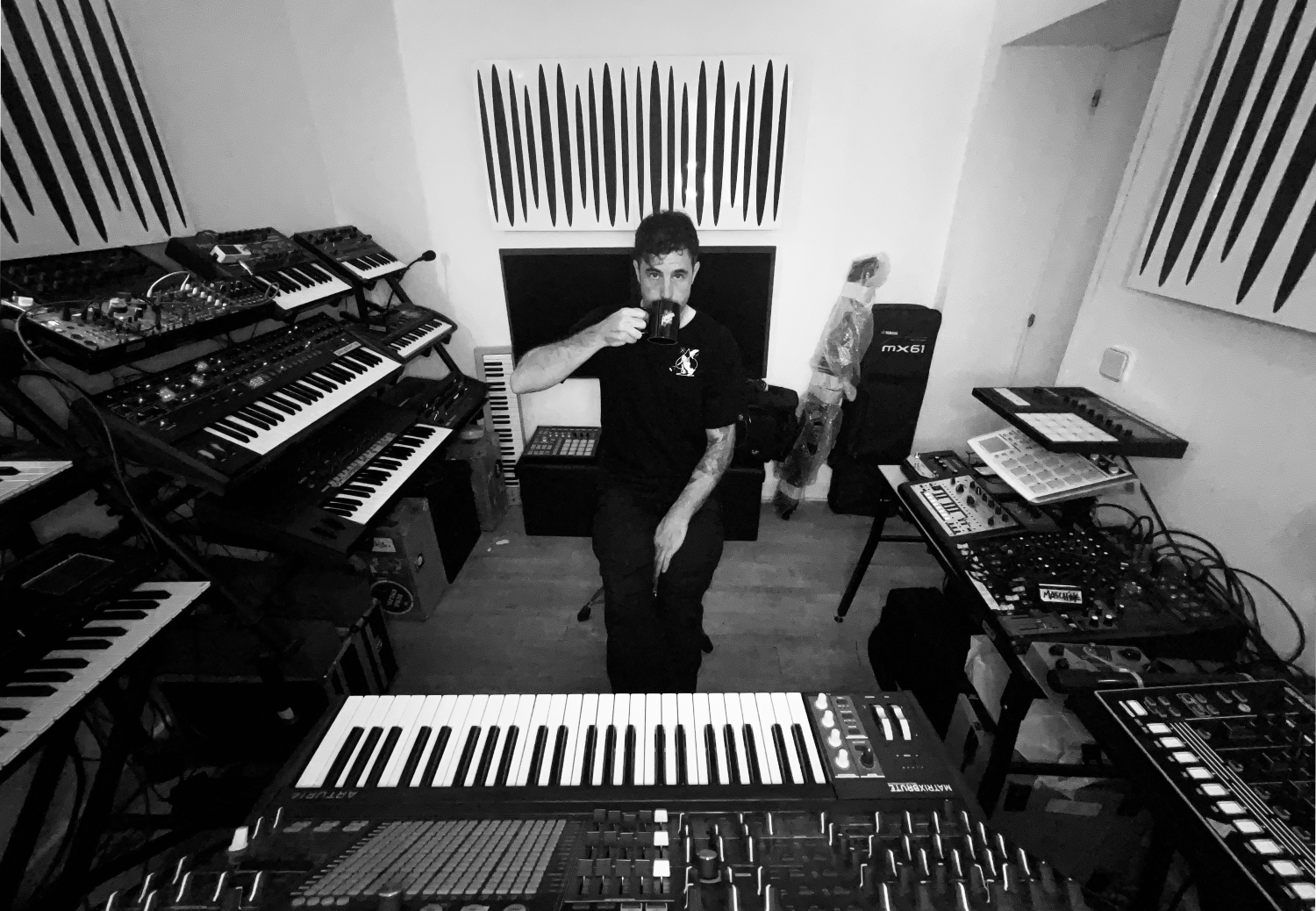 Ed is Dead releases hybrid song 'Wolfram Alpha'
Electronic producer Ed is Dead has released a motive garage track entitled 'Wolfram Alpha'. Released under his own imprint, Idioteque Records, the single is a man-machine hybrid, that is, it was created using innovative AI technology, with the artwork being created, by digital artist Emilia Grima, to illustrate the futuristic nature of this release.
Stream / Download: Ed is Dead – 'Wolfram Alpha'
Ed tells us a bit about the technology he used to help him write the record: "Wolfram Alpha is a kind of online search engine that uses a computational and natural language approach to generate answers to questions, a bit like a 'proto chatGPT'. Actually, when I started to write the song, the main voices (that are, in part, generated with AI virtual singers) said, 'I don´t fight it, but I don´t see the sunlight' like someone who lives."
The single is a glitchy track filled with tones that glide up and down, synths that swell, and bass that drones, all built around the altar that is the abstract vocal sample. The only constant here is change. Sure, there are sounds that recur, but they do so in new and different forms. That is they arrive dressed differently, all except for the lead vocal which acts as a sort of guiding constant.
Tour Dates:
07 July – (Cultural Event), Albania
16 Sept – Cuerpo Romo Festival, Teatros del Canal – Madrid, Spain
29 Sept – Entropia Festival, Zaragoza, Spain
Follow Ed is Dead:
Website – Facebook – Twitter – Soundcloud – TikTok – Youtube – Instagram – Spotify