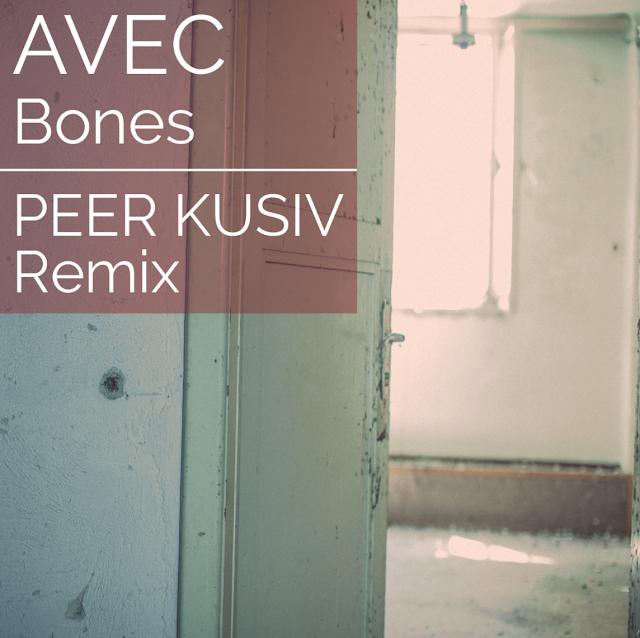 Peer Kusiv remixes AVEC's latest track 'Bones'
Peer Kusiv has remixed AVEC's latest single 'Bones', set for release on 23rd February via Earcandy Recordings. The German producer has remixed the likes of Robin Schulz and Michael Jackson and racked up over 17 million Youtube views, receiving support from channels such as ElectroPosé, The Vibe Guide and Heed The Sound as well as publications such as Thump and Earmilk. AVEC has captivated over 450 thousand monthly listeners on Spotify, released recent remixes by electronic producers Alex Schulz, HOUT and Nora Medin and received support from major Youtube channels Mr Revillz, The Vibe Guide and Chill Your Mind as well as tastemakers Noisey, Paste Mag, Music Week and Data Transmission.
Writing music is how 22-year old vocalist and musician AVEC keeps the wolf from her door – often reflecting on personal life experiences and weaving her life's narrative . After the release of her 2015 EP Heartbeats, AVEC has bridged the gap between writing heartfelt lyrics and experimenting with textural sounds. For AVEC, lyrics are the key component to writing music, and language is a place of retreat – which leaves additional room for interpretation. Distancing herself from negative life experiences, AVEC simultaneously shares her own creative story through the powerful portrayal of human life and emotions through her music. AVEC has graced the stages of Reeperbahn Festival 2016 with the likes of Biffy Clyro and Get Well Soon, Vilar de Mouros Festival in Portugal with Primal Scream, Morcheeba and The Dandy Warhols, and opened for Zucchero at Burg Clam in her native Austria.
Kusiv has remixed the heartfelt track, adding ambient electronic elements and accentuations in all the right places. This intriguing remix allows the listener the placid, breezy experience of the original track, washed in ambient-techno. A superbly crafted and consistent sound palette, this highly immersive composition leaves a lasting impression.
Peer Kusiv comments of his remix, "'I wanted to increase the deep, melancholic touch of the song. For me, the wobble bass after the drop is the underlining the mood of the song."