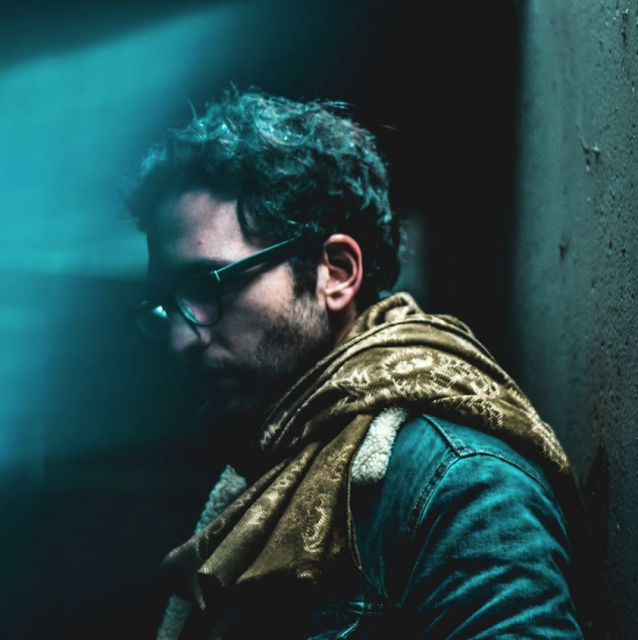 Uppermost shared his latest track 'Perseverance' Ft. Happy Pane
Independent electronic producer Uppermost has just shared his latest single "Perseverance ft. Harry Pane"  via Uppwind Records. The title track, lifted from the upcoming album Perseverance scheduled for release on the 23rd March. Recently released singles 'Make A Change', 'Step By Step ft. Sôra', 'Slide ft. Yudimah' and 'Atoms ft. Birsen' saw substantial support from publications such as COMPLEX, PAPER Mag, Magnetic Mag, Paste Mag, FGUK, Tasty Network, Chill Masters, Wobblecraft and KCRW's Travis Holcombe. Uppermost's previous hit tracks 'Flashback' and 'Beautiful Light' have already generated more than 27 million combined streams, whilst his single 'Disco Kids' was selected to be featured in Mercedes-Benz' Formula One campaign and his track 'Flashback' was featured on Vivelle Dop's TV. Uppermost has also received significant media attention from numerous tastemaker publications including DJ MAG, Vice, YourEdm and Earmilk, major Youtube channel Mr Suicide Sheep, BBC Radio 1 and Virgin Radio. In addition to releasing music via his own independent label UPPWIND, Uppermost has released music through major labels such as Sony and Ministry Of Sound and done official remixes for the likes of Dada Life and Lemaitre as well as sharing the SOLIDAYS stage with Madeon, Yelle, Fakear and Die Antwoord.
Based in Paris, Behdad Nejatbakhshe aka Uppermost crafts each of his compositions with the will to bring instinctive emotion into the spotlight. Raised on Persian musical influences, the emotional side of music inspired his interest in formulating melodies and chords. His recent release of a 23-track career-spanning collection titled Origins (2011-2016) was a showcase of his french-wave touch, liquid disco grooves, and penchant for molten guitar funk.
Citing inspiration from artists such as Daft Punk, Burial, Apparat, Phoenix and Pogo, Uppermost is able to transform his affinity for these acts into a sound that pays homage to their influence, while at the same time resonating with his own distinctive style, containing crisp production elements akin to similarly like-minded producers such as Moullinex, Star Slinger and Cyril Hahn.
Uppermost's anticipated upcoming album opener "Perseverance ft Harry Pane" begins with an unnerving pulse, before London songwriter Harry Pane's assertive yet pensive vocal delivery kicks in and sets the atmosphere. Intense basslines and weighted beats drop like jolts of thunder amidst resonant clouds of yearning and glittering showers of melodic synthesizer rain.
On the latest single, Uppermost comments: "There are times when you feel that everything is falling apart in your life, this track is a representation of what it looks like. The pain you go through, but also the faith and willpower you get: every negative impulse is an opportunity to create a positive one."
Perseverance LP Tracklist:
Perseverance (ft. Harry Pane)
The Brightest Light
Slide (ft. Yudimah)
Focus
Step by Step (ft. Sôra)
Make a Change
Atoms (ft. Birsen)
Believe
Where Your Heart Goes (ft. SYML)
Better Days Ahead
Healing (ft. Mesita)
Moment of Truth
Late Hours (Antony Left)
Uprising