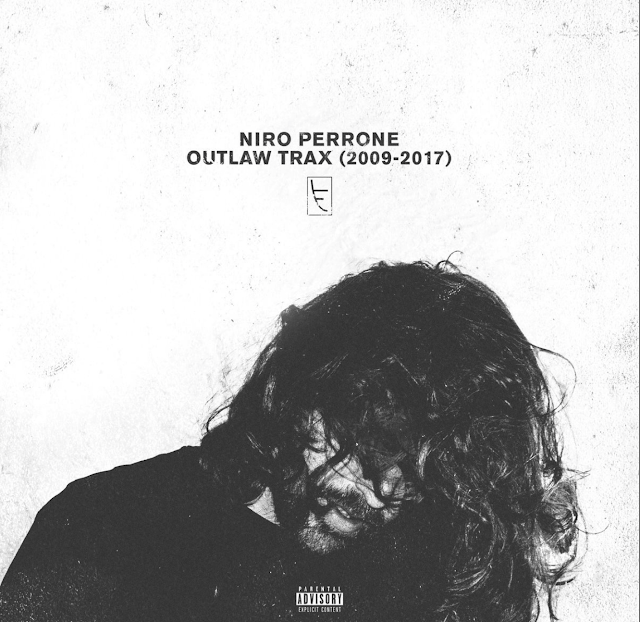 Listen to Niro's Outlaw Trax
As one half of Easy To Remember alongside brother Elia Perrone, Niro Perrone co-founded Unclear Records off the back of their events in Arezzo, Italy at Klang Club. Niro also launched his solo imprint PADS in 2016 and recently released an EP on Fred P's BOARDS label, picking up support along the way from the likes of Roman Fluegel, Leftfield, DJ Deep and Frtis Wentink and more.
Here we see Niro look back through his productions over the years for some unreleased gems, collated together to become the 'Outlaw Trax' compilation, a collection of very personal tracks to him which explores his roots in Techno, all produced with the club in mind and approached with a live on the fly feel to truly capture the moments and a pure aesthetic.
As is often the way with Niro's output we're treated to raw rhythms, energetic synth work and hooky processed vocals, from the bumpy drums of 'WTF Jumpin Dicks', choppy synths of 'Bunchy' and the gritty 'Drink, Fight and F' through to more hypnotic, deeper offerings like the acid-tinged 'Don't Play With Cactus', 'In Trouble Every Single Day' and 'Gay Radar', Niro always delivers emotive, understated and dance floor ready cuts.
Niro Perrone's 'Outlaw Trax 2009-2017' is out on Unclear Records.
Tracklist
WTF Jumpin Dicks
Bunchy
Don't Don't
Drink, Fight and F
Don't Play With Cactus
You'll Never Take Me Alive
I Don't Worry About Nothing
Jaiss
Gay Radar
Dop€ Money
In Trouble Every Single Day