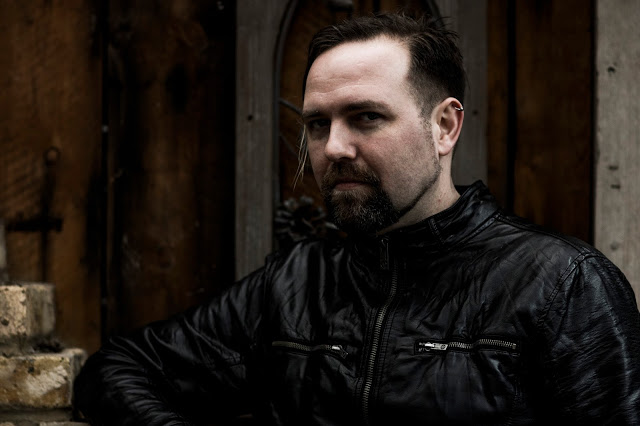 Interview with Gabriel Ralls
We recently caught up with Gabriel Ralls, or better known as Koto Kill (his new collaborative project) is a DJ and producer hailing from Britain. He garnered considerable success whilst part of the band Plastique. The band received considerable support from the likes of  BBC Radio 6's Tom Robinson, Music Week and Stereoboard. The musician now collaborates with musicians from different band to form Koto Kill, taking serious inspiration from his former band Plastique– Gabriel Ralls is a multi-talented digital and video producer.
We asked him a few questions to get a better understanding of why this producer is so passionate about creating music. Here were his responses:
What do you think makes your music unique?
It's a collaborative project rather than a band or solo artist. That means that each of the songs have a different combination of musicians playing, each from a different background – but each working on a song with me at its core.

Has there been any particular moment in your musical career that you're most proud of?
When my former band [Plastique] released our second album, #SocialScar. It was a gruelling 12 months of writing, recording, gigging and it was not easy for any of us. Yet, the album came out and it sounded as close to 'the album I've always wanted to create' as I feel I'll ever get. I really think more people should hear it. I'm biased, of course, but you still ought to hear it.
What has been your most enjoyable song to write or produce? And why?
'Apocrypha' on the same album above. I've always been in love with Radiohead's 'Talk Show Host' and I wanted to write a slower song that captures a similar mood. In a way, I feel I did that, but what I really enjoyed was the sound design I added. I love it as a production piece as well as a song. If you listen to the song with headphones, you'll see why.
Do you think song-writing is a talent you were born with, or has it been something you've had to perfect over time?
My family is filled with painters, designers, writers and musicians. Yet, I can't draw and I'm a rubbish instrumentalist. I found I was a better songwriter through the process of production and writing, but I was always encouraged to be creative and many children aren't so lucky. In other words, I think anyone can be creative, but it's extremely important for children to participate in creative subjects, otherwise they'll never know what they're capable of.
Do you ever experience writer's block when writing lyrics? I imagine this to be particularly annoying if you were in any kind collaborative situation. If so, how do you overcome this?
Oh, totally. Especially when you have an idea at the tip of your tongue. It's the worst. Lyrics have been harder for Koto Kill as I'm writing for a different singer on each song and it's important to understand their voice – and write for that in relation to the song. In some recent instances, the vocalists have come up with their own lyric ideas in their top-line and I'm simply bouncing ideas with them, which I find is working really well.
What song instantly puts you in a good mood? 
Beastie Boys – 'Intergalactic'

What song instantly makes you want to cry?
Ólafur Arnalds – 'Öldurót'
What is the best career advice you have received so far, musically speaking?
"Becoming successful in the industry is nothing but luck. However, being good at your craft will determine how long you survive once you get there."
What has been the easiest career decision you have made so far?
I quit my job and went freelance, allowing me to focus between work and my personal projects. I don't think it was the easiest thing to do (it really wasn't), but it was a no-brainer to take that leap.

Besides making music – please name any other talents or skill-sets that you're exceptional at?
I produce, direct and edit music videos. I mostly do this for my own projects, but now I'm looking for other bands to work with. I made one for Tokyo Taboo recently, that was a lot of fun to make.
As a performing artist, are there any mantras or rituals which you live by, before or after a live performance?
Show up on time for sound check, be nice to your sound and lighting engineers and be respectful of the venue staff. These people have the power to make you look and sound good or shit.
What would you like your fans to take away from your music?
I'm be fine if people just decided to put on one of my songs in a party or a club, but there's often some more depth in the music and subtle layers and moods that I like to include. It's an optional extra, if you like, but it's there for the more discerning listener.
How do you think music impacts human life?
That's the big question, isn't it? Music is the soundtrack to our lives, it's the thing that we all accept 'should be there'. Workplaces and car rides feel dull and quiet without it. We go out of our way to stand in clubs to dance to it or watch it performed live. It's on every TV show, film or videogame. It has genuine healing properties and, even someone whose hard of hearing, can feel and enjoy rhythm. It's a true religious experience, I reckon.
Out of your discography, which happens to be your personal favourite, and why?
It's going to have to be another Plastique song (Koto Kill has only released two tracks so-far) but 'A Paper Cut from A Paper Kiss'. It was the band's and fans' universal favourite. I think it really had a rhythmic groove that everyone loved and vocals that everyone can relate to. I sometimes pinch myself that we actually wrote that song.
We will be keeping a close eye on the spunky music producer and his collaborative project Koto Kill for new releases and career highlights. We've definitely been given some great insight into the musician's writing process and thoughts on music.
Listen to The Latest single 'Riot at 45' by Koto Kill here:
Follow Koto Kill: