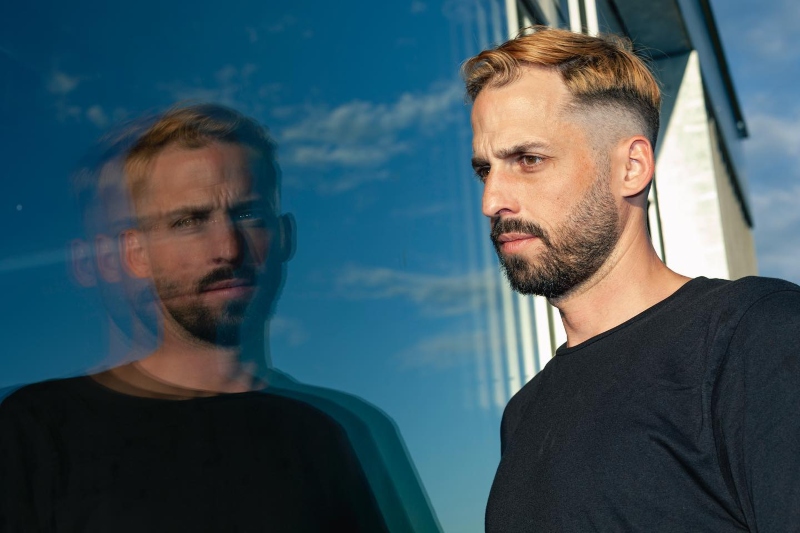 Pablo Nouvelle unveils latest album Vulnerability
Image credit: @adhihetty.roshan
Renowned Swiss artist Pablo Nouvelle finally confirms details of his new album Vulnerability, following a string of new songs released this year.
Vulnerability will be the eighth studio album from the Swiss beat maker who's built an impressive career and enjoyed worldwide acclaim since releasing his debut album back in 2012.
Pablo Nouvelle: "Vulnerability is a dance music album which, by my standards, is hard-hitting, but without losing the sensual and emotional side. No matter how upbeat and danceable the beats are, I want to touch people's hearts with my music and remain true to the Cry on the Dancefloor genre."
Setting out to create an album that is in tune with the spirit of the times but which still has a timeless quality 'Vulnerability' is an impressive collection of modern electronica, and another stellar example of Pablo Nouvelle's versatility in style, songwriting and production. "I want to walk the fine line of being as versatile as possible by unreservedly exploring what interests me, further developing my own signature sound that is getting recognised more and more and yet never writing the same song twice. It is tempting to formulate goals that are measurable. But it would be wrong (and not good for your mental health) to define yourself only by monthly listeners and followers."
Since the start of 2022, Pablo has been releasing new music at an impressive rate – with a new song every six weeks, all of which are included on the album along with a further five unheard tracks. Highlights include opener Goodbye which entices us in with its de-tuned synthesizers and overlaying arpeggio tension before it drops you into the void. The title track Vulnerability is based on a sample from a conversation about mental health, between the singer Anaiis and the actress Deborah Lukumuena. A particular sentence resonated with Pablo – "You can't be strong if you can't recognise that sometimes you need to be weak". "For me, this is the tagline of our generation, of our zeitgeist," explains Pablo. "A rethinking that has taken place especially among us men. Fortunately, we are slowly but surely learning that being authentic is more important than pretending to be strong or sometimes tough." The commitment to vulnerability is contrasted by the track's excellent bass-heavy instrumental which sits somewhere between Jamie XX and Hans Zimmer.
Somos Solo Cuerpos I and II are hymns to uninhibited, self-determined devotion and sensuality. Part I – a tender and delicate instrumental leads into the second more rhythmic world of Part II – Pablo's ode to the golden age of noughties trip-hop. The minimal You Make My Days Better is an addictive slow-house jam and a powerful contrast to the dark beats of tracks like La Sensación Es Real and the shuffling synths of the wobbly dancefloor-friendly Bop – featuring drummer Mario Hänni (Mnevis, Rio, Sophie Hunger, Trio Heinz Herbert).
The contemplative Lights On soothes with its sparse arrangement and slow blissful strings whilst Mann:Frau, exploring the dissolution of gender roles evolves into a slightly crazed harmony sequence – somewhere between indignant drifting, euphoric and latent stress, the music and the thematic content find a symbiosis. There are more squelchy beats in Call Me, Bye, the first song Pablo ever wrote in a Zoom session and don't miss album standout Lovesongs & Sextapes. This is a radio-ready anthem for the new generation inspired by a friend who said she was sick of all the drama, sick of lovesongs and sex tapes. "What she really was yearning for was a relationship where you could rely on each other" says Pablo. "I thought the Lovesongs & Sextapes quote was so genius that we run to the studio that same night and recorded the vocals for the track."
'Vulnerability' is also an album made to be played live. Pablo has big plans for taking this album on the road, bringing back his live band for the first time in over three years, Pablo will be hitting the stage alongside Matthias Nydegger & Roland Wäspe to play the new album in full. "Performing the album live is to position it more clearly as a dance project," says Pablo on the yet-to-be-announced shows. "Unlike in the past there is no front woman anymore, but the vocal samples will be triggered on video screens by me via Midi and Timon Christen, the visual operator. This allows the visuals and the band performance to merge into one unified whole, along with some epic lighting effects to give it that club-like feel." Stay tuned for live show announcements, coming soon.
Pablo Nouvelle first gained international attention in 2012 with his self-released, eponymous album, described as "essential" by Mixmag and followed by the EP 'You Don't Understand' on the U.K. tastemaker label Black Butter. The artist subsequently made a name for himself with his numerous releases and remixes for the likes of Aurora, Gorgon City, Marina, Andreya Triana and collaborated on an AfroBeat EP that featured Angelique Kidjo. In 2021 he united with British instrumentalist and singerKinnship for their acclaimed joint album – Stones and Geysers.
When not playing live shows with a full band you might catch him as a DJ or classical pianist when orchestrating his neo-classical album "Piano Pieces" with a string quartet and grand piano. And when Nouvelle isn't pursuing music, he is an acclaimed animation filmmaker with 3 award-winning short films to his name. 'In A Nutshell', his last, was longlisted for an Oscar.
Pablo Nouvelle's new album 'Vulnerability' is out now via Armada Electronic Elements.
TRACKLISTING:
01 Goodbye
02 Vulnerability
03 You Make My Days Better
04 Elementarteilchen (Füsse 5cm Ab Boden Version)
05 La Sensación Es Real
06 Somos Solo Cuerpos I
07 Somos Solo Cuerpos II
08 Lovesongs & Sextapes
09 BOP
10 Lights On
11 Mann:Frau
12 Call Me, Bye
13 La Busca
14 Back Again feat. Fiona Daniel
Follow Pablo Nouvelle: