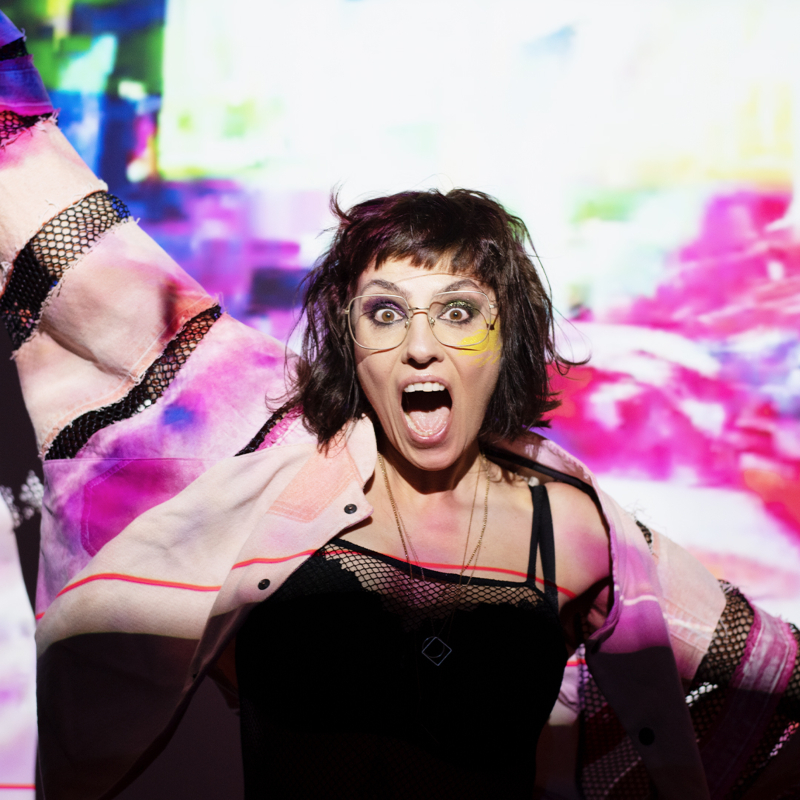 MARIA Die RUHE liberates herself in Techno-influenced debut LP
Image credit: Luisa Braun
Producer and songwriter MARIA Die RUHE has unveiled her debut album 'Enarchy'. The LP is comprised of 15 genre-blending tracks, out via REDUCED TO THE ROOT RECORDS. There is a distinct Techno thread that runs through its length. One song in particular, 'Equalista', thumps with the sharp metallic bass and edgy distortion characteristic of the genre (hi-hats included).
Stream / Download: MARIA Die RUHE – ENARCHY LP
Free from collaborations or features, the album sees the musician working solo. I suspect there is a reason for this; turning inward to take inventory of who she is, the German musician says her project "…is the result of a deep and thorough look I took into the world around me and my own inner workings."
The musician embraces chaos, using it to sculpt her sound. Her approach to music is more instinctual than calculated, a form of unbridled expression that oozes creativity. "The title is a combination of Energy and Anarchy. I explore different types of energy, oscillating between head and heart. Referring to Anarchy is the way I produce what I reflect, with no calculation for what could be functional," she continues.
Follow MARIA Die RUHE:
Website – Facebook – Soundcloud – Youtube – Instagram – TikTok – Spotify