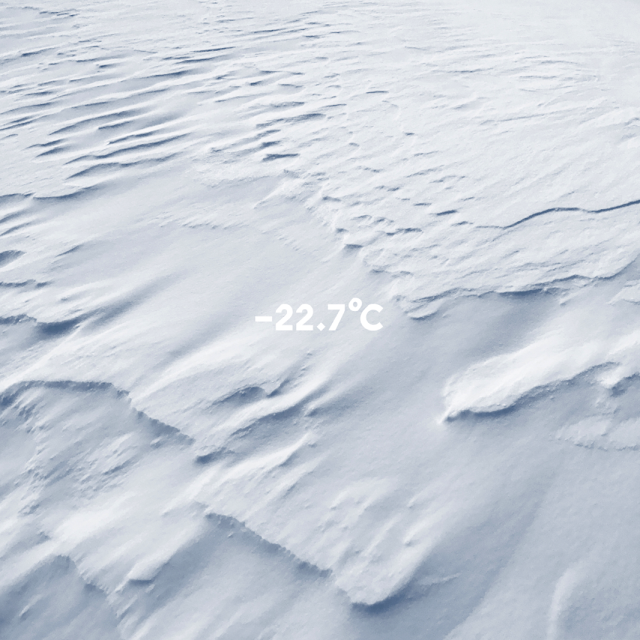 Molecule's -22.7°C an adventurous and immersive soundtrack and reconnection to nature
Roman Dalahaye, better known as Molécule is the head of independent Parisian label Mille Feuilles, and has worked with prominent labels such as Sounds Around, Aktarus, Underdog Records, and Play It Again Sam.
Seeking inspiration and a unique nature-inspired sound, he embarked on an intense 36-day trip to Greenland, taking with him a home studio featuring keyboards, synthesizers, drum machines, and highly sophisticated microphones with which to capture the sonic atmosphere of his new ecosystem.
His deep electronic tones come with experimental techno elements  and were influenced by complete isolation from the modern society of mass consumption. Arpeggio synthesizers and basslines lead the way towards a darkened aura, bleeding through steadily percussive beats and distanced ethereal pad atmospheres throughout his LP. His soundscape has transcended this voyage to the end of the earth, in a quest for self-knowledge.
Molécule delivers an adventurous and immersive soundtrack and reconnection to nature with his newest release -22.7°C.  The audio sound and transmedia project comes with an accompanying book of photographs and a letter, a documentary film, and a virtual reality experience, documenting the intrepid journey to Greenland.
-22.7°C Album Tracklist
1. ARIA
2. Eléments
3. Sila
4. 5951Hz
5. Violence
6. Jour Blanc
7. Artefacts
8. Délivrance
9. Qivitoq
10. Islandsis