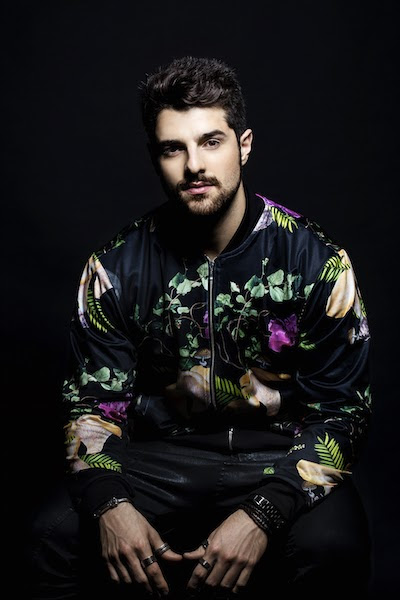 Alok links up with JØRD & DJ MP4 for the first single of 2020, 'The Book Is On The Table'
Brazilian dance music icon Alok marks his first release of 2020 with 'The Book Is On The Table', a collaborative single with JØRD & DJ MP4, out now via Alok's CONTROVERSIA label.
A slick rework of DJ MP4's original viral hit of the same name, 'The Book Is On The Table' is an infectious dance track that utilises Alok's signature Brazilian bass sound. Featuring bouncy rhythms, rave sirens, and irresistibly catchy lyrics, the single is poised to make an impact on both charts and dancefloors alike.
Recently clocking in at #11 on the DJ Mag Top 100 list, 2019 proved to be Alok's busiest and most successful year yet. He linked up with acclaimed producer Felix Jaehn and British pop-band The Vamps on 'All The Lies' which amassed over 70 million streams on Spotify, reworked Meduza's global hit 'Piece Of Your Heart' and garnered over 440 million Spotify streams on fan favourite 'Hear Me Now', further cementing his position as the most successful Brazilian artist in dance music. Closing out the year, he linked up with Lithuanian producer Dynoro on 'On & On' and released a '90s fighting game-inspired music video for the single last month.
A mainstage regular, Alok's talents have taken him across the globe where he has gone on to perform sizzling sets at renowned festivals and parties including Burning Man, Ushuaïa Ibiza and Tomorrowland, where he was the only artist to headline four of the main stages. Closing off his world tour last September, he headlined the iconic Rock in Rio alongside Drake, Ellie Goulding and Bebe Rexha.
With the annual Brazilian Carnival set to commence in full swing at the end of February, it is only fitting that Alok will be playing numerous shows across cities in his native country including São Paulo (16th), Salvador (22nd), Olinda (23rd), and Rio de Janeiro (29th), before making his way stateside for Beyond Wonderland in Southern California on March 20th.
Similar to Alok, JØRD is an emblem of Brazil's flourishing dance music scene. A regular at some of the best clubs and festivals across the country including Lollapalooza Brazil, his production stands out for its innovation and quality. Another revered Brazilian DJ, DJ MP4 has been honing his craft for over 20 years, working on several radio stations, appearing on numerous TV shows and releasing a number of mix CDs.
A collaboration between three Brazilian talents, 'The Book Is On The Table' is a single destined to strike a chord with audiences far and wide.
Follow Alok online