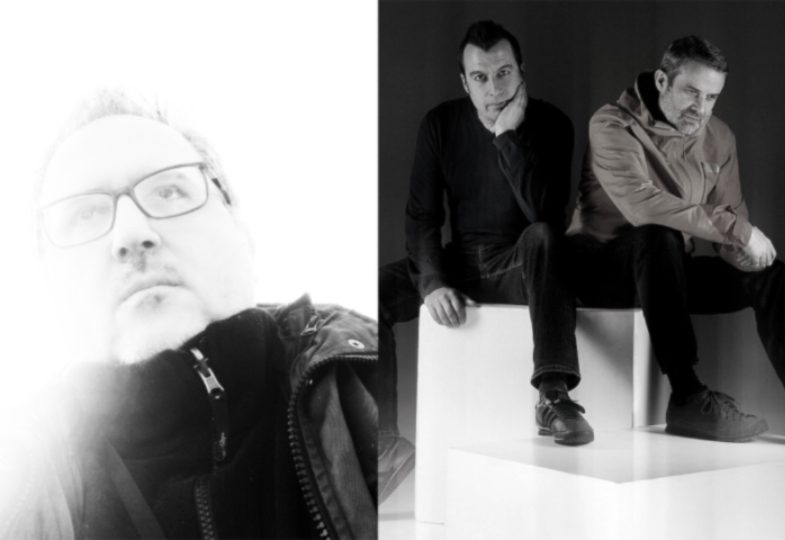 Eclectic musician Vincenzo Ramaglia offers 'La parole 3 (Plaid Remix)'
Image credit: Tim Saccenti
Talented musician Vincenzo Ramaglia shares the new single 'La parole 3 (Plaid Remix)' via PEM Records. Hailing from the UK, Plaid is made up of Andy Turner and Ed Handley, however, their musical journey saw them adopting several names including The Black Dog and Balil amongst others.
Stream / Download: Vincenzo Ramaglia – 'La parole 3 (Plaid Remix)'
The single is breathtaking, to say the least, with its chanting vocals that are like angels comforting individuals tormented by desperation and the broken-hearted. The vocals cascade powerfully throughout the track like the voice of the creator calling the earth and all the galaxies to come alive in a celestial trance that will know no end.
Experiential electronic musicians Plaid tell us about the materialistic elements that they used to create 'La parole 3 (Plaid Remix)': "We found a connection with Vincenzo's music, Laure's vocal, and ideas of words and language, which pulled us towards the sound and momentum of the remix".
Follow Plaid:
Website – Facebook – Twitter – Soundcloud – Instagram – Spotify
Follow Vincenzo Ramaglia:
Facebook – Twitter – Soundcloud – Youtube – Instagram – Spotify – Bandcamp