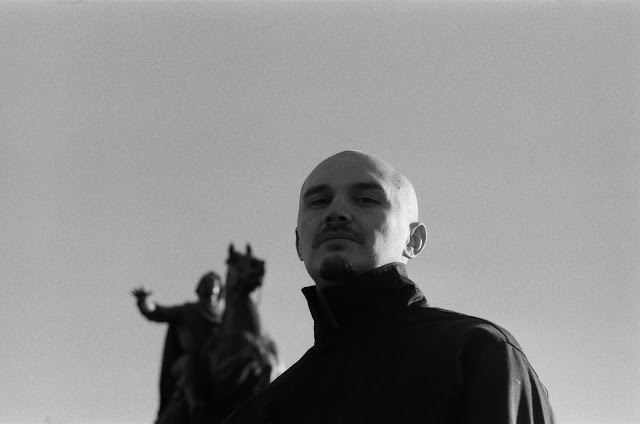 Music producer Nocow announces trilogy of EPs set to drop February 2018
Vozduh (air) arrives first in a trilogy of EPs by Aleksei Nikitin for Figure, showcasing the emerging signature- style of electronica-tinged techno adopted under his guise as Nocow. Drawing inspiration from the sheer endless winters of his St. Petersburg home, the series builds on the tropes of classic IDM, imbuing his productions with a noticeably Russian and deeply personal sensitivity.
As each part of the trilogy is represented by an element, the tracks on Vozduh are vaporous by nature: from the crackling ambiance of opener Bouis to the weightless vocals on stoic Forgiven, as well as a introspective take on ghetto-house or the wafting melodies closing out the record's B-side – all forms seem to be in constant shift, casting a dense yet permeable body of sound.
The second volume then sees Nikitin dipping deep into the Baltic sea, exploring the water element of Voda on five subaquatic compositions, riding waves of acid and bubbly thumps, diving through underwater caves of seductive electro and gnarly techno, before finally emerging on the sunken island of Iskatel, ears ringing with shredded harmonies of ancient beauty.
The final installment Zemlya un(earth)s the artist's maybe most drastic work to date. While initial Libbi sprouts gently into crystalline ambient arteries, the mood soon shifts to an invasive vibe on ceaselessly stabbing Synchronicity, until Nocow offers conciliation in form of a string-led soother and subsequently lets the record spiral out in lucid sparkles, finally coming full circle.
Listen to previously well loved song 'Libbi' below.