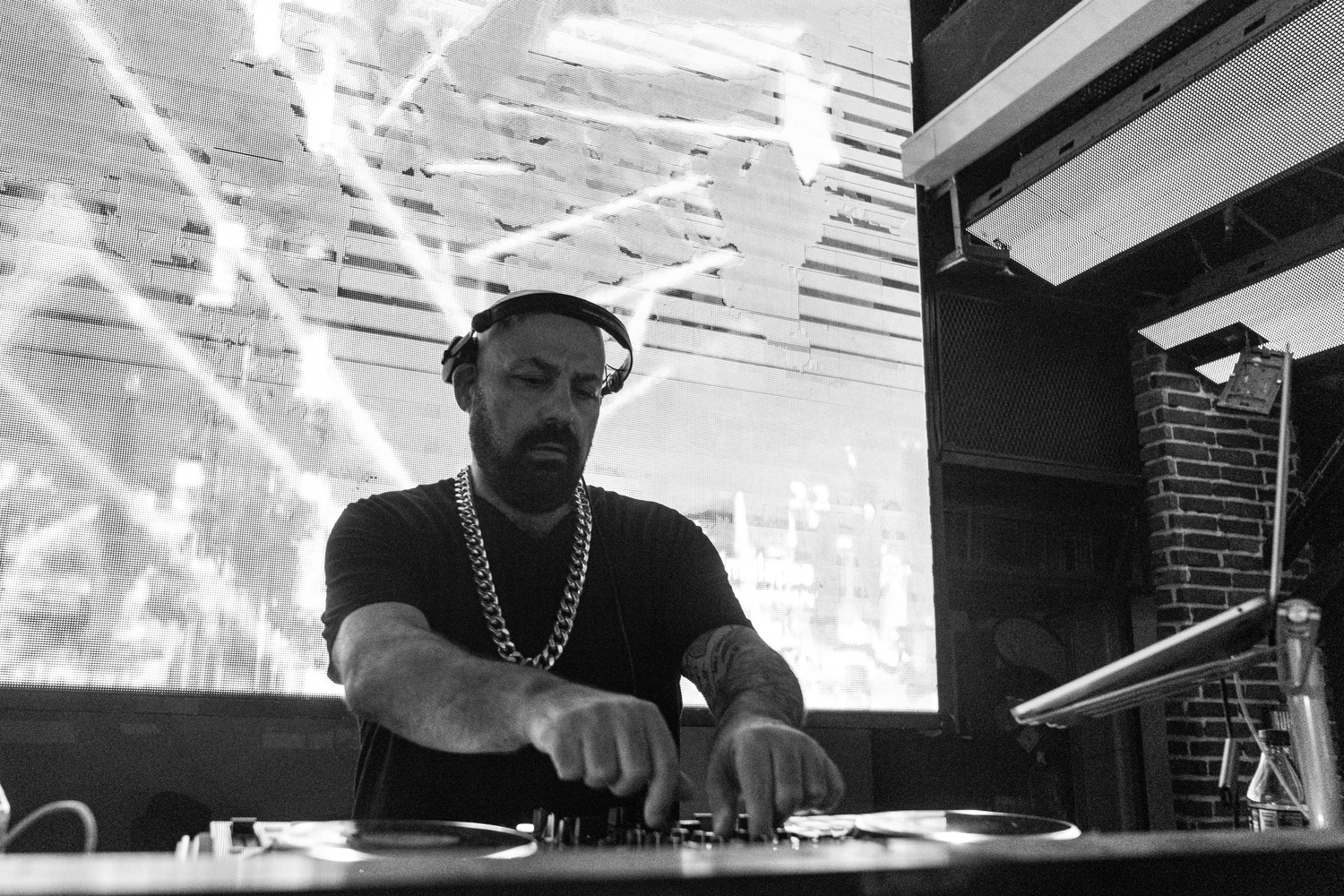 HEVI LEVI and Nora Solomon mesmerizingly merge mediums with new single and video 'Back Room'
Israeli producer HEVI LEVI has returned with another single 'Back Room', released on the 6th of October 2023 via his own record label Joy Group. He has collaborated with visual artist Nora Solomon, who will be creating a painting for each of his upcoming releases, which will be used as each track's artwork and subsequently exhibited. A prolific producer, HEVI LEVI has performed in underground clubs and at some of the biggest music festivals around the world, namely Tomorrowland, Laundry Day, Escape, Sensation, Space, Futurami, IT, Ministry Of Sound, ADE, Pacha and many more. He has also received support from publications across the globe and his music has had airtime on some of the world's major radio stations, such as BBC Radio 6. His pulsating melodic techno is inspired by the likes of Faithless, Depeche Mode, and Rüfüs Du Sol. 
'Back Room' is deeply hypnotic and diaphanous. It has techno's trademark four-on-the-floor kick and resounding bass while pulsing sixteenth notes roll out continuously from a conga, giving the track drive and movement. Acid-sounding synth stabs add harmonic depth and texture, while a brooding vocal sample repeats occasionally – and, easy to listen to, it draws the listener in. The breakdown precipitates an anthemic set of house chords that build towards our final electronic zenith, where a new synth lead emerges and the listener is lifted into a trance. 

HEVI LEVI divulged: "'Back Room' is the exhilarating outcome of our collaboration between sound and art. As the second track of our project with the visionary painter Nora Solomon, it's a dance floor anthem that pulses with melodic techno vibes and echoes of house music influences. I carefully blended intricate melodies, pulsating rhythms, and the essence of techno's allure. With Nora's visual artistry serving as our guiding light, we embarked on a journey to craft an audiovisual masterpiece that stimulates both the ears and the eyes. 'Back Room' resonates with the pulse of creativity, capturing the essence of techno's underground spirit while embracing the euphoria of the dance. This track is more than just music; it's an experience that transports you to the heart of a dimly lit room, where beats synchronize with the rhythm of your soul. 'Back Room' is also set to shine on the Joy Records ADE Sampler!"
Follow Hevi Levi:
Website – Facebook – Soundcloud – Youtube – Instagram – Spotify
Follow Nora Solomon: