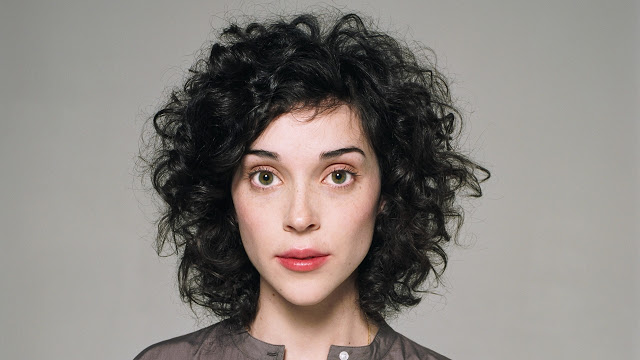 St. Vincent Makes Directorial Debut In All-Female Horror Anthology
Former member of The Polyphonic Spree, St.Vincent (real name Annie Clark) has made her directorial debut with "The Birthday Party", a short film which forms part of a new horror film anthology entitled
XX
.
Recently premiering at the Sundance Film Festival, it
is soon to appear on-demand and in selected theatres around the globe from February 17th.
"The Birthday Party", named in honour of Nick Cave's first band, is not your run-of-the-mill horror movie.This is due to the fact that Clark herself is not a fan of horror movies, stating in an interview with Laura Snapes of
FACT magazine
that: "
[they're] too scary for me. I don't like gore at all. I don't like sexual violence. I don't like blood and bone and sinew. I don't like to see it."
St. Vincent's film, instead, adopts a more psychological, ethereal approach in her contribution to
XX
, an anthology featuring four women directors: Clark's film, alongside Jovanka Vuckovic's "The Box", Roxanne Benjamin's "Don't Fall" and Karyn Kusama's "Only Living Son".
St. Vincent will also release a 5th studio album later this year.
Check out the creepy, atmospheric trailer for
XX
below: