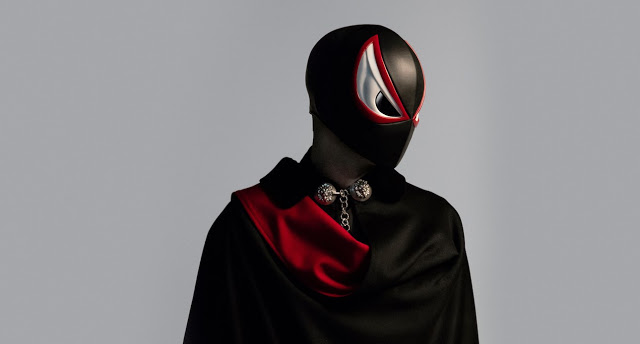 A full line-up for The Bloody Beetroots event at Electric Brixton

The full line up for The Bloody Beetroots Event at Electric Brixton in London on 23 June 2017 has been announced. The Bloody Beetroots will be supported by Crookers, Caspa, AutoErotique, Kachina, Prangman and Oliotronix.
Italian electro artist, Sir Bob Cornelius Rifo, known professionally as The Bloody Beetroots, will be joined by Crookers, Caspa, AutoErotique, Kachina, Prangman and Oliotronix.
Having been on the music scene for over a decade, Rifo has used his experience to create high quality tracks – both live and recorded. Many of his tracks have been featured on the soundtracks of popular video games; including FIFA 09, Saints Row IV, and Pro Evolution Soccer 2012.
His last studio album, Hide, was released in 2013, and featured the successful singles "Rocksteady" , "Chronicles of a Fallen Love", and "Spank." The music videos for these tracks have received millions of Youtube views, as well as numerous positive reviews.
Known for his earth-shaking live performances and cutting-edge albums,"Phra" the founding member of Crookers has quickly become one of the most prominent djs working today, with numerous remix credits for artists ranging from the Chemical Bros to Kid Cudi.
Caspa can be introduced in many ways. UK bass pioneer, DJ, label owner, ex-pro basketball player and  straight talking dubstep champion, but is probably the best known through his beats. His decade-deep discography has dented dancefloors since dubstep's earliest chapters. Over three studio albums, four mix compilations, 30+ singles and many high-profile remixes including Depeche Mode, The Prodigy, Deadmau5, Kaskade, Swedish House Mafia, and Ludacris.
The UK based trio Kachina first formed in 2014 when producer Zurcon and frontman Rob Sparx discovered their mutual interest in drum and bass, dubstep, grime and dub studio sessions.They first performed on RINSE FM DJ Marcus Nasty's show in February 2016, and their debut EP Smile which received heavy support by Toddla T, BBC Radio 1 and DJ Monki, was co-written by fellow producer Prangman and released by Affectionate Grooves. Their latest EP, Alright  was released earlier this year.
Dan Meldrum, aka Prangman, has received airplay from Rinse FM's Marcus Nasty and has shared stages with the likes of Flava D, El-B, Wen, Khan & Nee, Mooney, Teebee, Wookie and DJ EZ and Jackmaster.  He performed at the 2013 Horizon Festival in Bulgaria and has held a residency at the Sous Sol event series, one of Leicester's most established parties, as well as recently participating at Outlook Festival in Croatia alongside Digital Mystikz, Loefa, Mooney, and Killjoy. He released an EP earlier this year, Chamber via Migration Records, a sub-label of NexGen Music.
Originally from Estonia but now spending the majority of her time in London, Oliotronix has been shaking London's underground electro scene, playing at iconic venues such as the Nest, Proud and Roadtrip and even started her own raves at east London venues. After taking some time out to travel across Europe, where she has played numerous sets, Olio is now back in London.
Tickets can be purchased here. Also be sure to check the Facebook event page for giveaways.