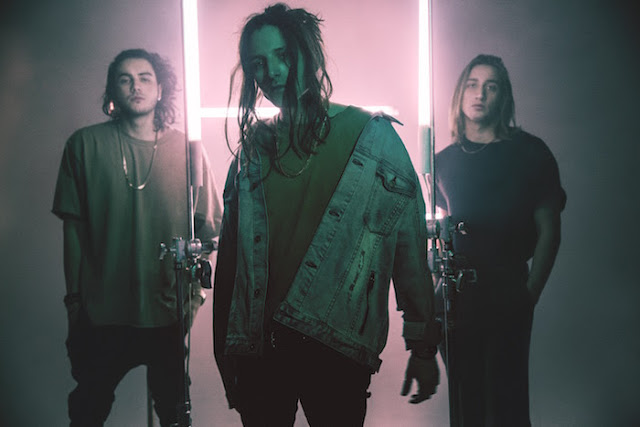 Chase Atlantic Release Video For New Single Triggered

At the intersection of pop and R&B you will find Australian-born (now LA-based) band Chase Atlantic. But don't let their upbeat sound fool you; their music has definite noir elements in the lyrics. Their debut UK single, Triggered, off their latest EP, Part Two, is set for release on 19 May. 
Listening to "Triggered" will make you think of late nights, city lights and fast cars. This song, or at least the chorus ("Tarantino killing love"), is catchy and will get get stuck in your head long after you've finished listening to it. It has everything it needs to be one of the top tracks of 2017, while still staying true to Chase Atlantic's unique style and not fading into the background of mainstream pop.
The second track from Part Two, "Cassie", is inspired by the troubled character from the UK teen TV series Skins. Combining a saxophone-backed chorus with synthesized beats, this track, like the show it references, could easily become a cult favourite for pleasure-seeking pop fans. However, "Cassie" maintains Chase Atlantic's constant dark undercurrent in its lyricism (which goes so far to reference overdosing) and features a heart monitor at the end of the track.
Their social media following speaks for itself- with thousands of followers, YouTube views and Spotify plays. Although, their music will always remain the true test of their talent. With two successful independent EPs, and the recently released Part One and Part Two already getting 5 star reviews on iTunes, Chase Atlantic are bound to be one of the big names of the year.

Watch the video for Chase Atlantic's "Triggered" below: